Good morning and welcome to my project page
I intend to keep a journal of my build from day one here so people can a) help me avoid silly mistakes and b) give a record for any other newbies to see when they are first setting out. I have to add at this point that I have NEVER kept cichlids before, this is a steep learning curve for me as well.
So, I have always kept tropical tanks and a few years ago decided to get back into the hobby. I have played about with a few before deciding in the new year that I needed a new challenge. In my garage I had a 4ft, 190l bare tank on a metal box section frame which I decided to do something with. From these humble beginnings, I have now built a complete wooden frame, brand new lid and fully kitted the tank out. It is now maturing with my tropical collection of fish so I have freed up my 200l tank ready to begin this build.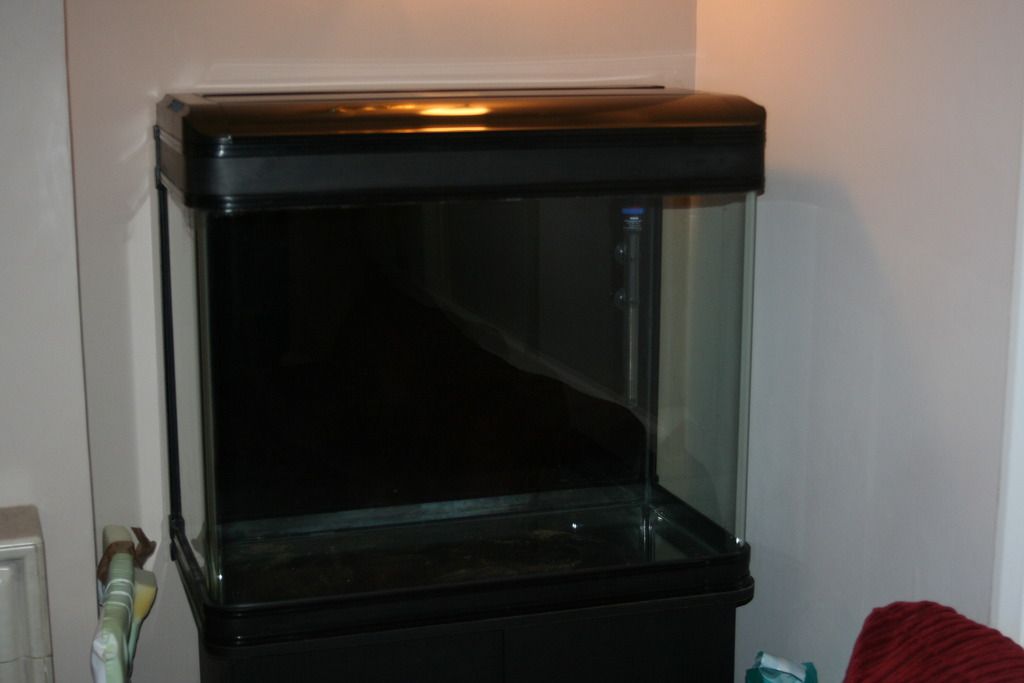 This is the tank I am going to be converting to a Dwarf Mbuna tank. It is a very odd shape being 3ft wide and 2ft deep but I think set up right it could be perfect. I have since been shopping and spending far too much money which I am now waiting for bits and pieces to arrive.
First stage was lighting. I had a LED setup in there when it was tropical but personally I didn't think that it reached the bottom properly. The light pattern seemed a bit dead if I am honest. For that reason I have decided to go down the tube route and have ordered all of the kit to make a custom mount in the lid. I have gone for 1 daylight tube (Arcadia Classica T8) and one marine blue tube (Aquazonic Super Actininc Blue T8). I did a LOT of research into lighting and found that this combination would give me the exact lighting specification I wanted for the tank but also help the light actually reach the bottom of the tank. Throw in some reflectors and I think I have this covered now.
Filtration wise, I have gone for a Jebao 403 which is has a specification of 1200l/hr. I know that some people are dead against these Chinese "copies" (This is effectively a Eheim copy made in the same factory) but I have used these filters for years with no trouble and they always produce fantastic surface agitation without fail.
Next was a brand new heater. This time I have not scrimped and gone for an Eheim unit straight away. When you hear of stuck thermostats, cracking glass and failing elements, one area you can't save money is the heating.
I have also gone for a decent air pump (for noise) to produce a small air curtain. This looks good but also helps with the surface agitation.
Decor wise, I have ordered 25kg of coral sand. I have yet to work out if this is enough but it should give about an inch and a bit cover on the bottom. To go with this, I have also bought 15kg of red limestone to produce the decor. Slightly more unusual than ocean rock but it has just as many holes and crevices and should make an interesting display.
So, this is where I am at. I have a plethora of bits and pieces coming through the door in the next few days so hopefully I can begin building this week and getting set up