Didn't get many pictures here. This is why.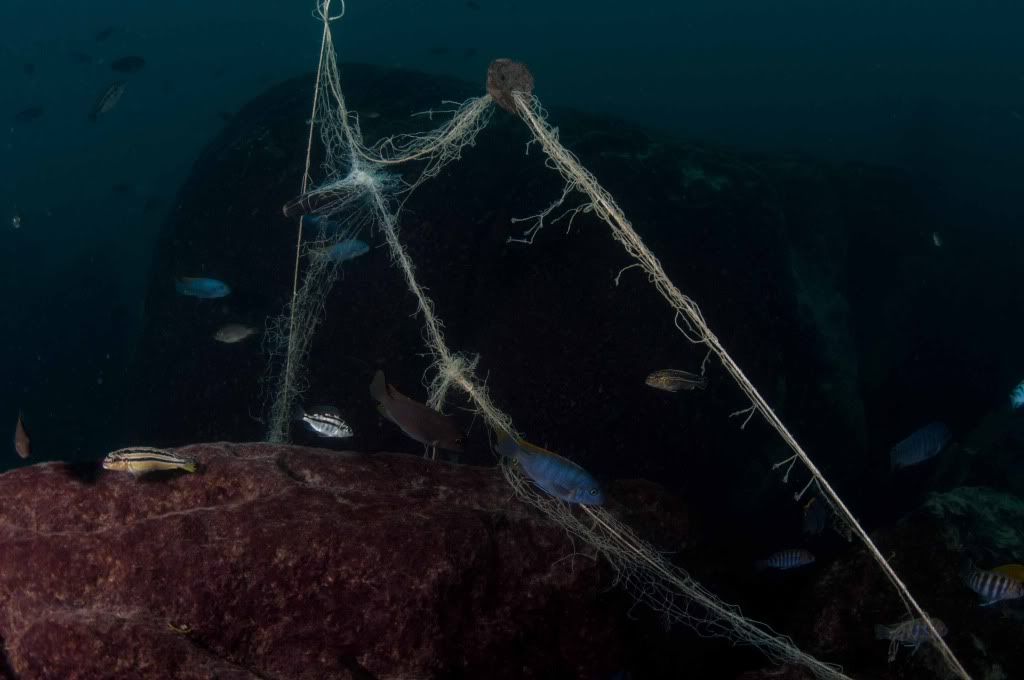 Loads of fish but lots stuck in these lost / abandoned nets.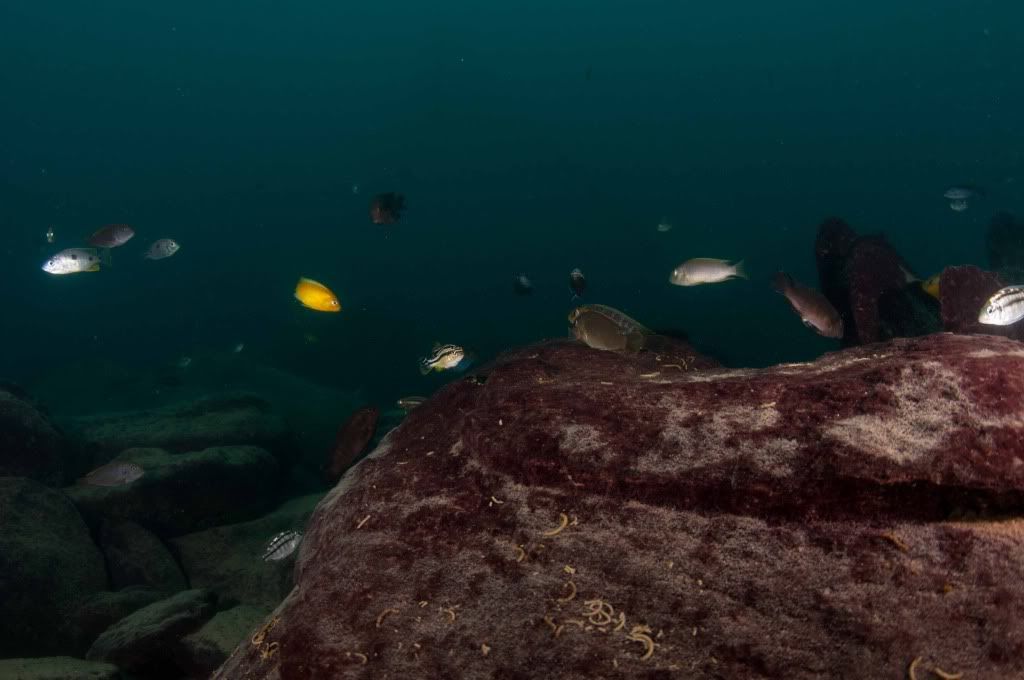 Lovely red rock again....but
I gave the camera to my son to hold as I cut free as many of the trapped and dying that I could. This synodontis nyassae was croaking at me all the way through the operation. I had no dive gloves, my mini knife was making heavy weather of the rope and this guy has poisonous spines!!! I freed him without injuring myself though. It was tool late for the cichlid to the right. There were many corpses like this. The crabs that came to scavenge on the dead and dying were also getting stuck.
One cichlid looked alarmed when I was cutting hin free - but a couple of minutes later he came back and looked me straight in the mask before disappearing into the deep. I'd swear he knew I'd rescued him!
I got accused of being a typical sentimental Brit by certain dive buddies for wasting a dive just cutting trapped fish free. But I can't just leave an animal to suffer - and I love these fish!
Anyway right at the end of the dive I was rewarded by the presence of an Aulanocara koningsi!
There'll be more upsetting pictures later on.
Next time I'll show some good news! The dive at Ilala Gap!