This is a Tutorial on how to upload your pics, resize them and then put them on the forum for us all to see.

It doesn't take long especially once you get the hang of it and you will probably find quicker ways of doing it and have a play with some of the other cool features that Photobucket has to offer.


Firstly you will need to have a Photobucket account, if you don't have one then click below, follow the sign Up instructions.
http://photobucket.com/



1.
Once in you can start uploading so click the Green "Upload" button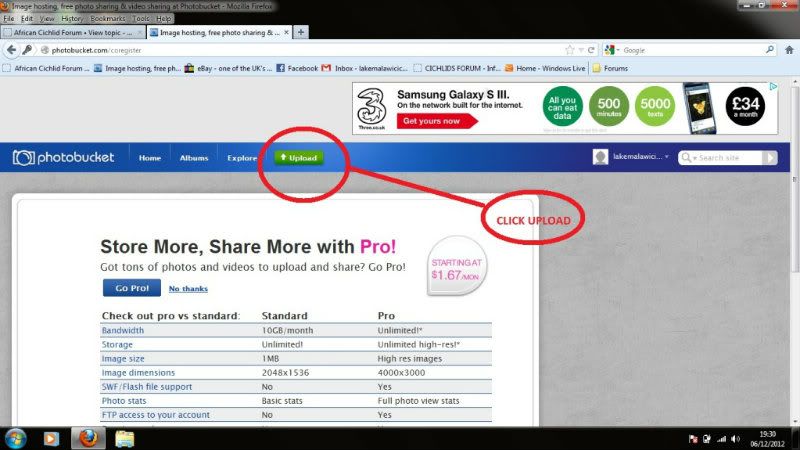 2.
Make sure you know where on your computer the photos are saved and Click "Select Photos and Videos"
3.
Left click the Pics you want to upload (to upload multiple pics, hold the CTRL key whilst left clicking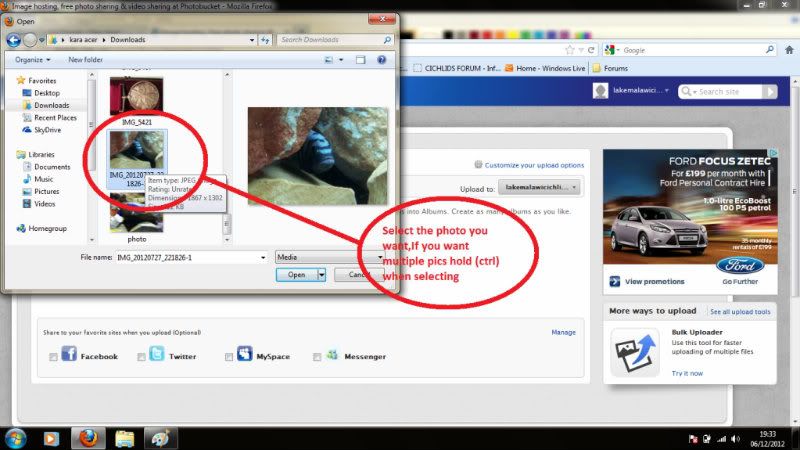 4.
Once the status bar has finished showing you that its uploading click "Save and continue to album"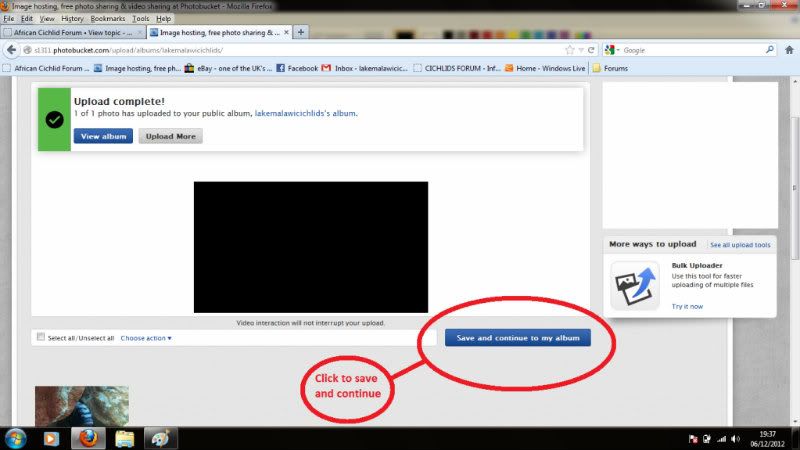 5.
Click the "Albums" button and you will see your pics. Now on to resizing to the best size for the forum which is 800 in either direction. So mouse over or click the pic and hit edit

6.
Hit adjustment which will bring up alot of other options
7.
Now hit resize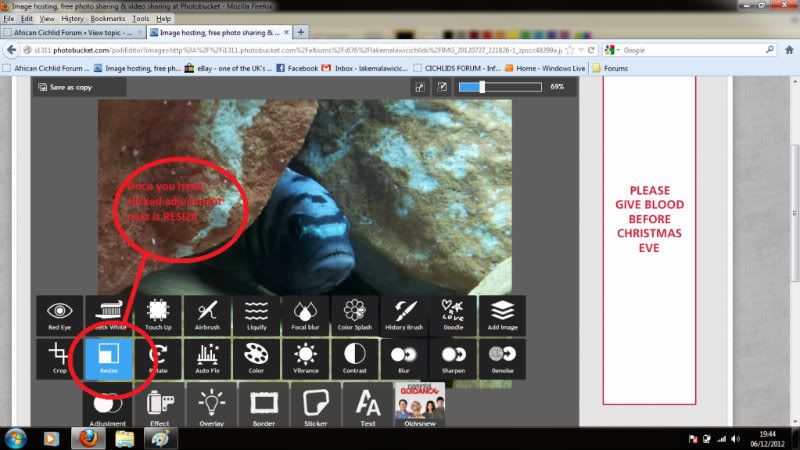 8.
Have a look at whether your pic is tall or long and change the highest value to 800, the other value will automatically change.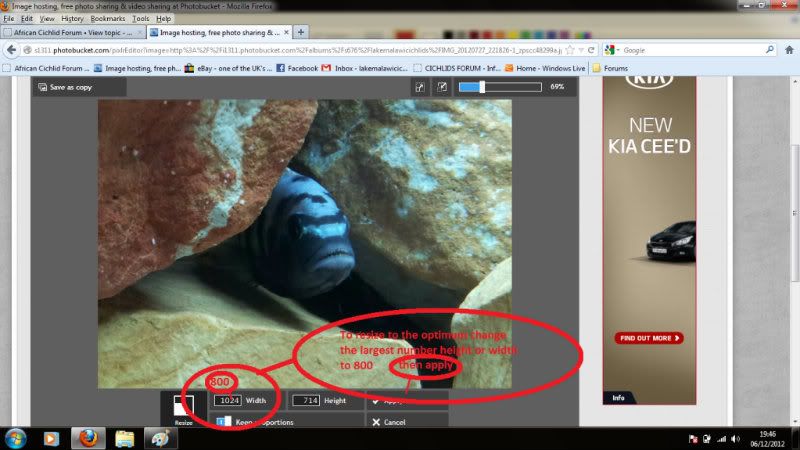 9.
Once you have clicked "Apply" then save it as copy or replace original. If you save it as a copy make sure you know which is the resized one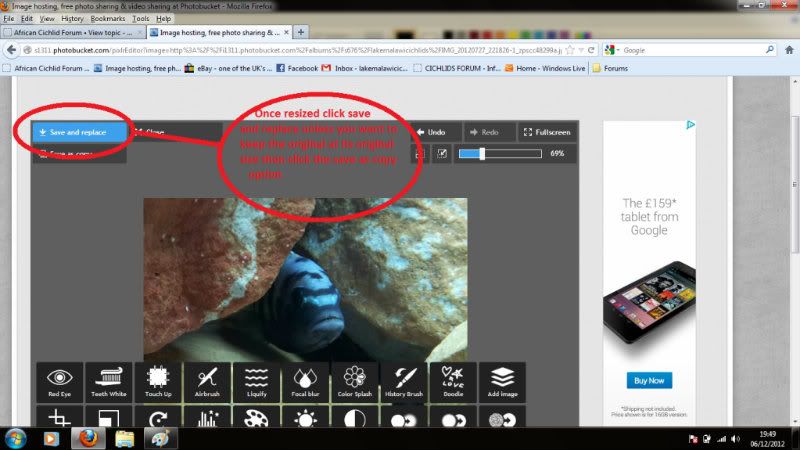 10.
Finally to get it on the forum. Click the pic you have resized and you will see 4 link options. We want the IMG CODE so click the text and you should see it flick yellow and say copied, if it doesnt select the IMG CODE text and copy it manually.
OK so we have uploaded, resized and got our link..........come to the forum and in your post "right click" and "Paste

It should look similiar to this
[img]http://i1311.photobucket.com/albums/s676/lakemalawicichlids/P10_zpsa2e20b1f.jpg[/iimg]

Thats it folks