Hi guy's,
I have a few questions about my mad idea to keep me busy over the next few months,
since starting my new hobbie in keeping Malawi's ive loved every minute of it, even cleaning
the filters, my mrs says im mad because i turn the tv off and sit and watch my tank now and
even ge tup earlier on water change days. But what i love is when my fish breed and i get fry,
I dont do anything to get them to breed, just like keeping my water healthy enough that they
do.
Anyway im planning on setting up a small fish room (cupboard). I have a large cupboard in my
living room measuring 5.8 x 6.2, the only thing thats troubling my about the cupboard is that it
has the electrial meter and fuse box in it so this leads me to question 1, Do you think it would be
safe enough to do this in there, i will be boxing off all the electrics and have cover glass on the
but im not sure if that will be enough, have read that fish rooms are very humid and always wet.
Im only planning on having one rack as i still need to keep my fishing stuff in there, too dear to
put in the garden hut. the rack will be 5ft wide 6.5ft high, still sorting tanks but just got 3
tonight, tanks are 36x18x15 and will be my grow out tanks, now this is my second question
the tanks have a small devider in them where the previous owner had a sort of undergravel
filter made into them, but he also had them 4 high and joined with pipe work and the bottom one
was a sump, so my question is do you think i should remove the devider and just use a undergravel
filter along the lenght of it or keep it and turn it into a wee filter and also have sponge filter at
the other end.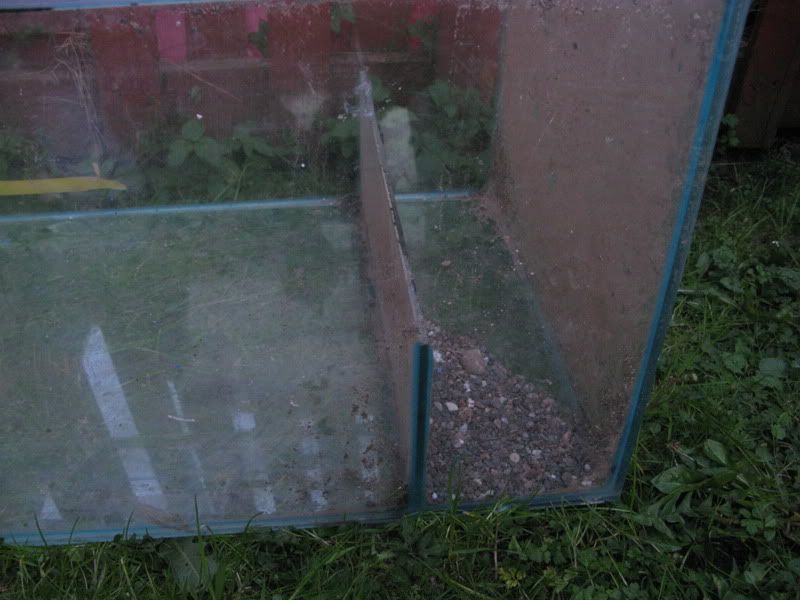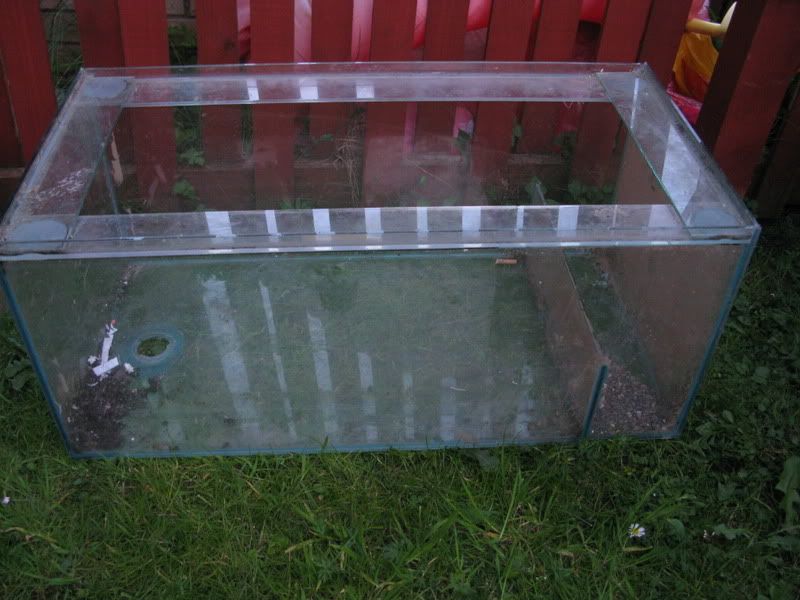 I shouds say all the tanks will run from an air pump, sorry if ive went on abit here but need good
sound advise so not to make it hard for me,
Cheers Steven,