Right Guys you will have to bare with me while I do this as I have never done anything like this before.
I would like to start by saying that this is not my idea or design. I found it on U-Tube and will post the link at the end.
Basically this filter is Identical to the Huey hung filter that alot of people put in fry tanks.
You will need;-
A small squash bottle, Bio balls (enough to half fill the bottle), Air line, two suckers, a block of course sponge.
and a 6mm drillbit. Its easier with the drill but not essential.
I have used Bioballs because they float and as you know they make a brilliant filter media.
Start by making a few holes in the lid and bottom of the bottle.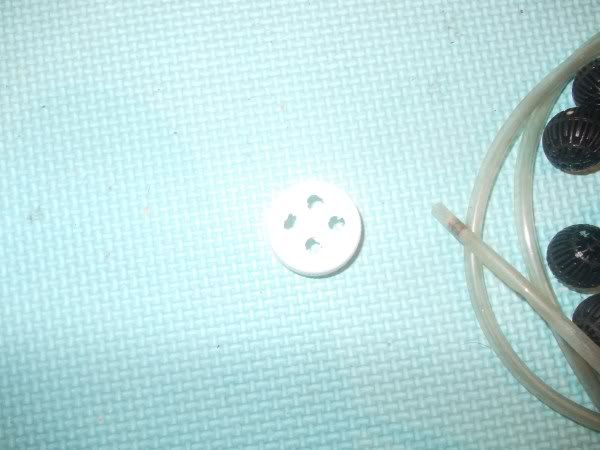 Then lay the bottom on its side and make a hole in the neck just bellow the lid.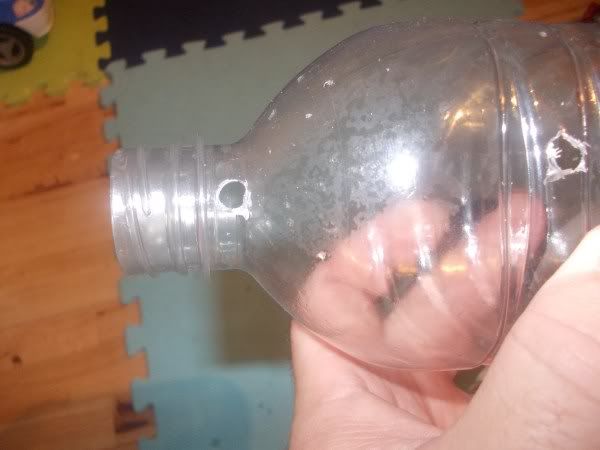 Now make two holes in the side of the bottle to fit the suckers. (on the same side as the hole in the neck)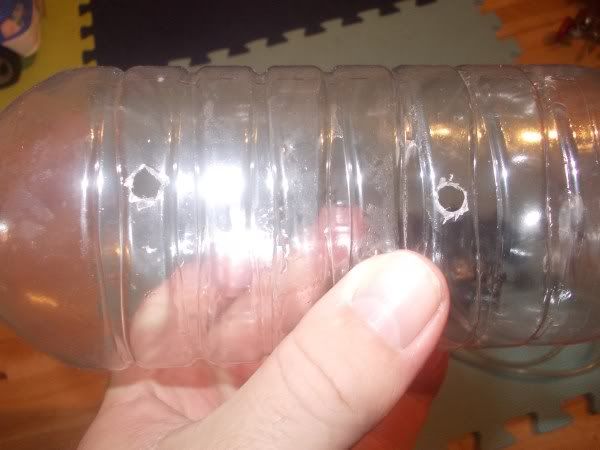 Half fill the bottle with the Bio ball and screw on the lid.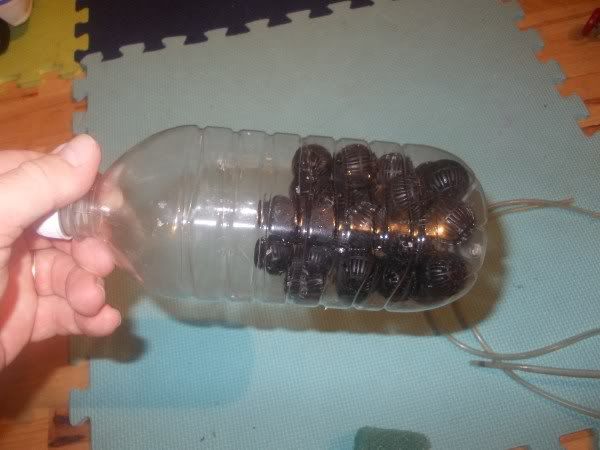 Force the suckers in to the two holes in the side of the bottle.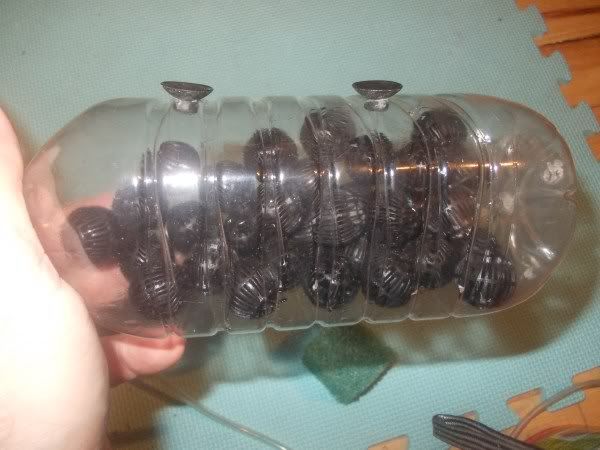 Take the air line and feed it in to the hole in the neck so you have about 1/2 inch in the bottle.
Next take the block of sponge and make a slot in it so it will fit over the cap.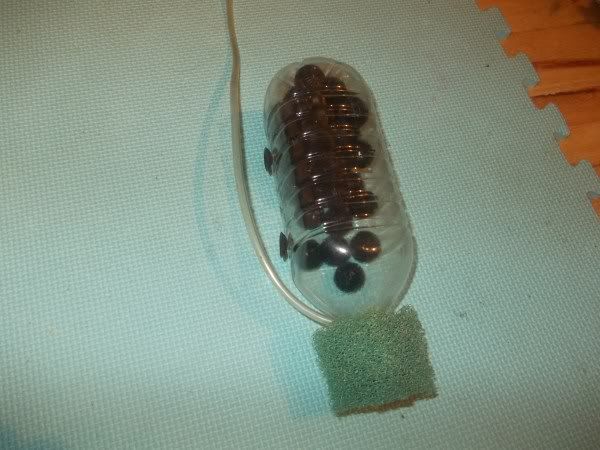 Job done.
I hope this makes sense.
If not the link to the original one is bellow.
for taking the time to read this.
http://www.youtube.com/user/uarujoey#p/c/0/ROkhHGIPwj4