Unable to attend the AFC in Paris i was offered some fish if i could make it across soon after. Luckily there were offers in the paper for the weekend after.
A calm trip across the channel on an empty brand new vessel was pleasant enough although found the floor more comfortable than the reclining chairs.
After filling the car we were offered to see the local fish club house just 20 minutes away.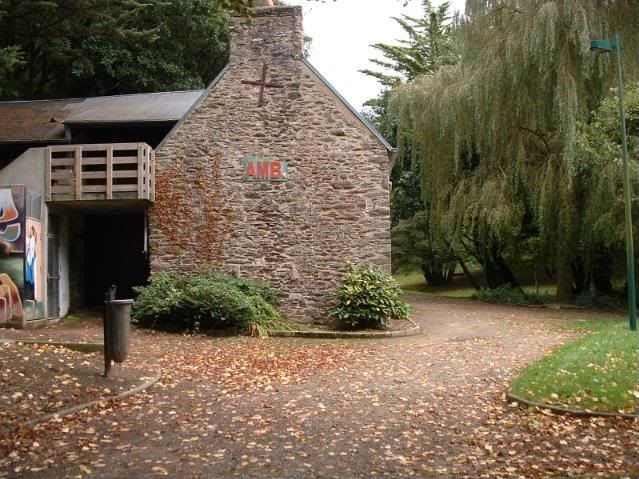 Paid for by the mayor all they have to pay is the insurance - just cant see this happening over here.
Lots of tanks - lots of fish........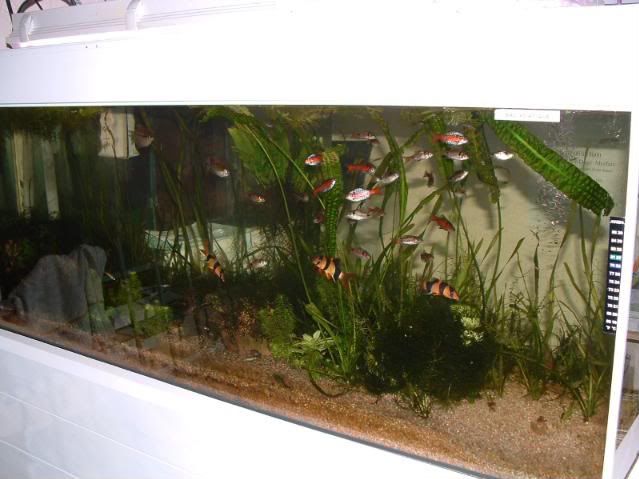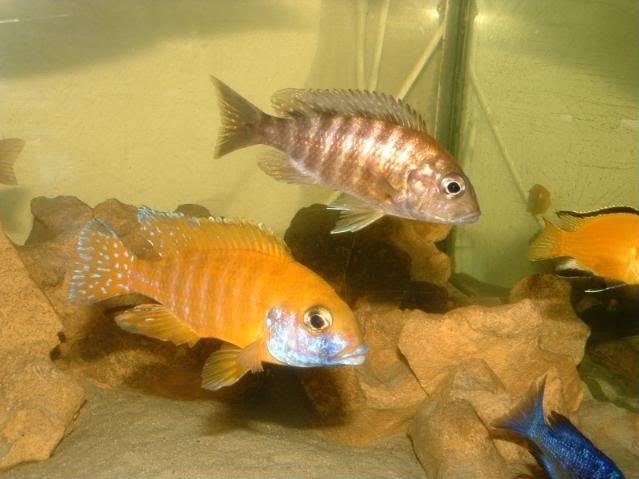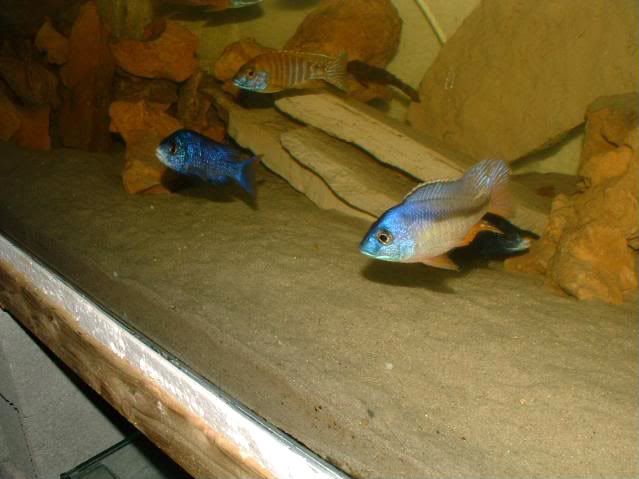 The above fish is ( i think ) Maravichromis Melanonotus , there was a tank full of fry but all my hint dropping got me nowhere. Maybe next time, the male was a beauty.
They do not like to encourage stripping females and have a great little home made hatchery that allows the fry to swim through the holes before mum tries to eat them. Kindly gave me one to try and not a hint in sight.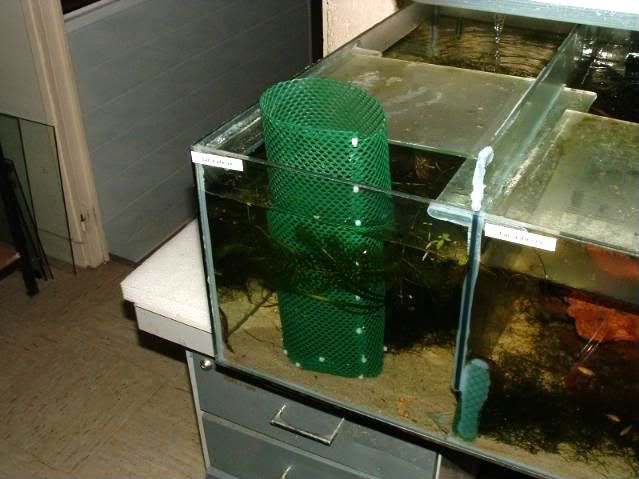 And finally a stupid grinning English plonker and a slightly nervous Frenchman