Thought i'd share these,
Group of young im growing on.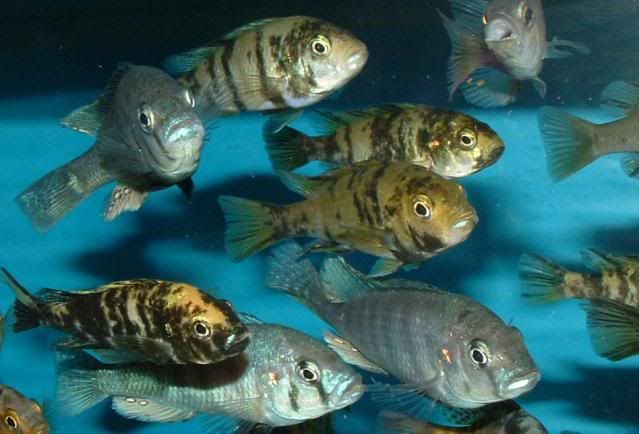 Fast becoming my favourite fish, I sit and watch these for hours. With up to 30 fish in the group there is always a dispute happening somewhere. These are a fascinating little fish that show an array of colour morphs in both males and females.
The parent pairing - male Blue blotch, female black blotch