Hello. I am a very enthusiastic fish photographer. I have been taking photos of my fish and tanks for nearly 5 years. I moved on from a point and shoot camera (commonly referred to as a compact camera) 3 years ago and I moved onto a DSLR (known as the cameras that you can change the lenses)
I have compiled a detailed walkthrough of how to get a good tank photo. Everyone can do this, even those who only have a camera on their phone. I believe we should all have the ability to show off our prize tanks.
This tutorial is being done with an Olympus SP-700 6 MP camera. Its a low end 5 year old camera which I thought would show people how to get the most out of whatever camera they have to use.
Settings are Automatic with
FLASH OFF!!!!!!
After editing, I am using Windows Photo Gallery on the "fix" option. If you don't have this option, then any other photo software with a "cropping" tool will do.
If you do not resize your photos yourself, then make sure the option on Photobucket resizes then for you. This forum only accepts photos 800x600 pixels or smaller.
The camera that is being used.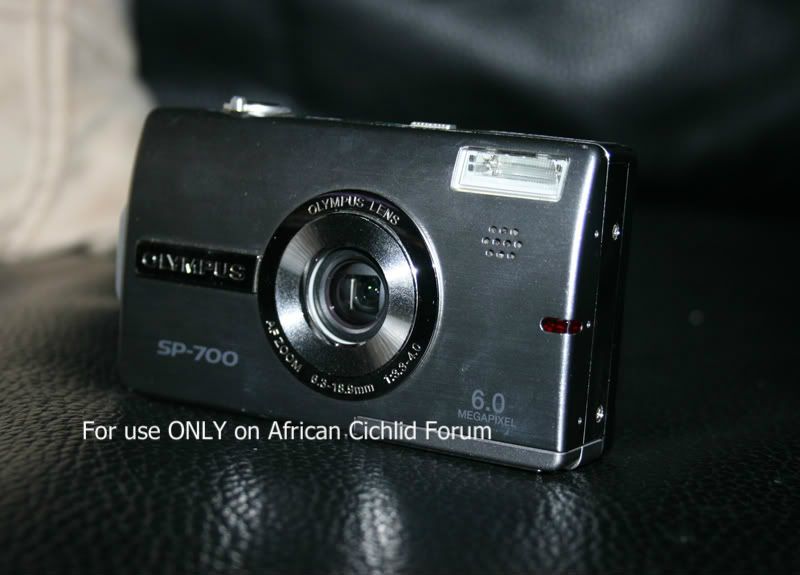 The room in which the tank is situated.
Try and find yourself something to lean the camera on for stability. I use my computer chair. Move the camera to where you can get the full tank width in frame In the middle of the window so cropping is easy. Like this.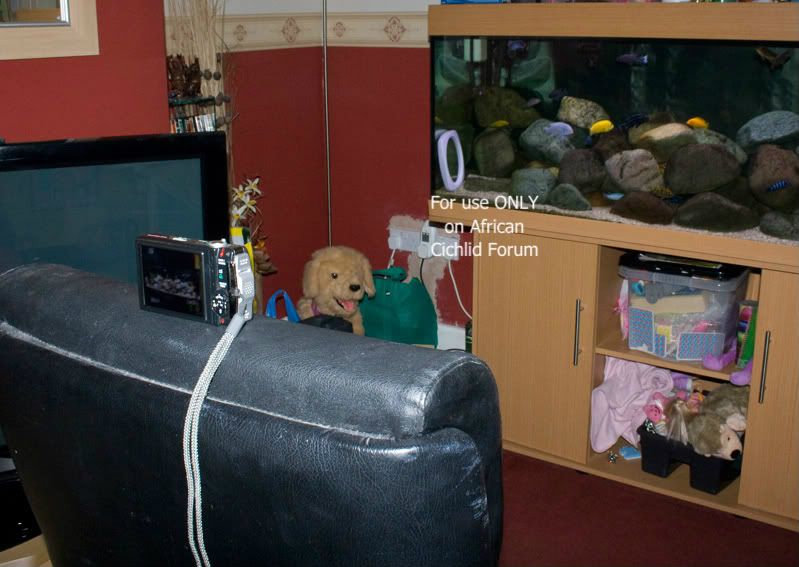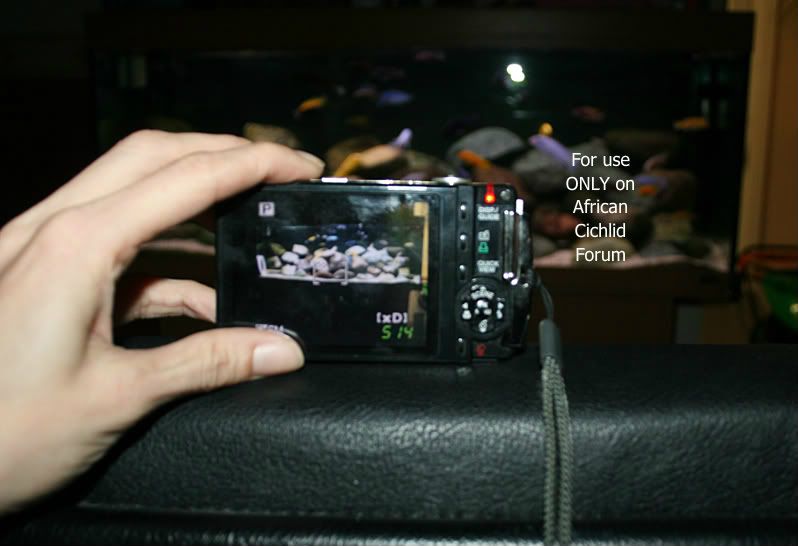 The tank should look like this in the screen. If you are using a camera where you need to use the view finder then it should also look like this when you look through it.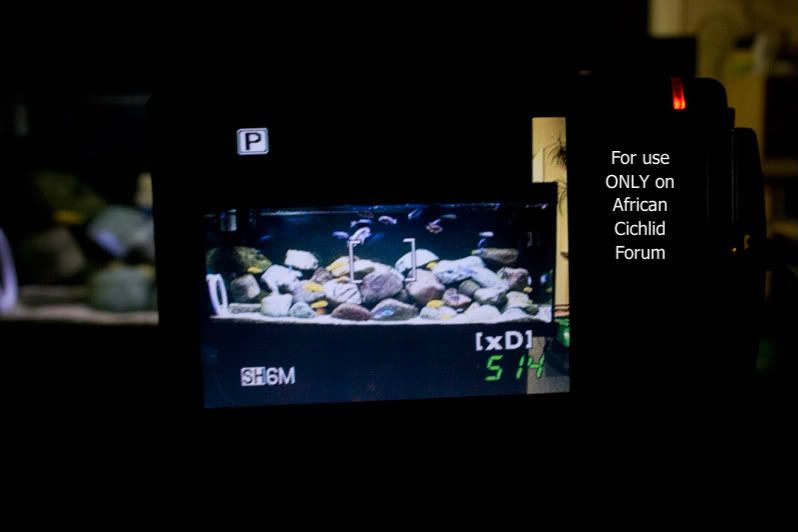 Most cameras have a timer option on the settings. Turn this on and press it once you have the perfect shot. This takes away all camera shake and gives you a clearer picture. If you can't use the timer use both hands to take the picture and use the chair or whatever you are using to keep yourself steady.

Remember to turn all your room lights OFF!!!

keep your tank lights on this reduces any reflections on the glass.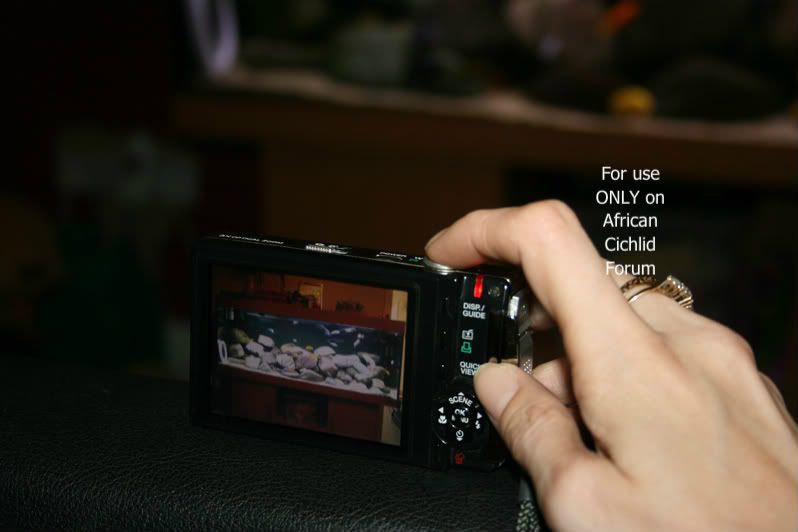 Open the photo in your editing software. As stated, I am using Windows photo gallery for this tutorial, something which 98% of you should have as standard on your pc.

Open your photo and you will see it like this. Now.
Step one - Click fix.
Step two - Click crop picture.
Step 3 - Move the cropping to border the glass of the tank only.
Like so.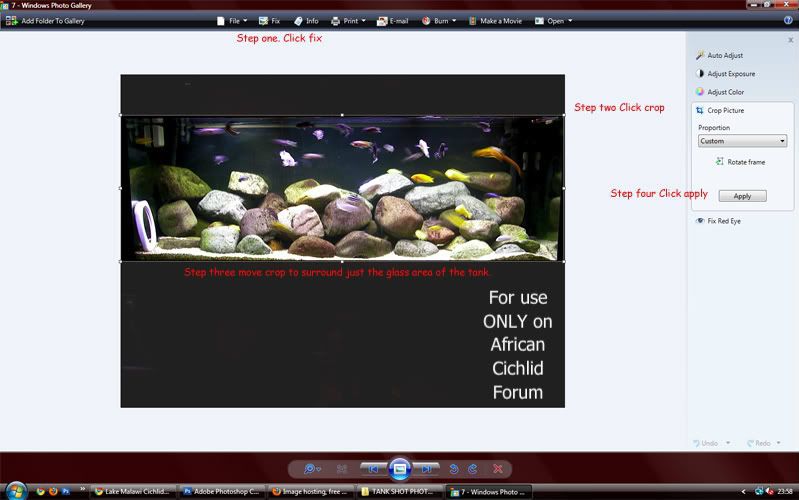 After clicking Apply your photo will look like this. so save it and upload it to [url]photobucket[/url] or whatever photo sharing site you use.

Your photo will look something like this.
I really do hope this tutorial has helped you capture your tank in all its glory. Please don't forget to share your photo and let me know so I can add it to the forums photo gallery.

If you feel anything else could be added then please let me know. Please leave a comment if you use this tutorial.

Best wishes and happy snapping.