There've been a few posts on here recently about the Red Empress. Protomelas taeniolatus namalenje. I dropped in here back in 2008 - the vis is always dodgy because it's quite shallow and the bottom gets stirred up. I had dived here previously and it was awful - could just about see my dive computer oin the end of my wrist! Anyway - on this occasion - I was specifically Red Empress hunting (it's my favourite fish of the whole lake - I kept my first f1 specimens back in the 1970s) and I was well rewarded with some stunning fish - all behaving as if I wasn't there!
Here's a female
A young male - just starting to develop colour - we've nearly all had these!
But the dominant adult males are something else. No two individuals are exactly the same - some have more blue while others show more red.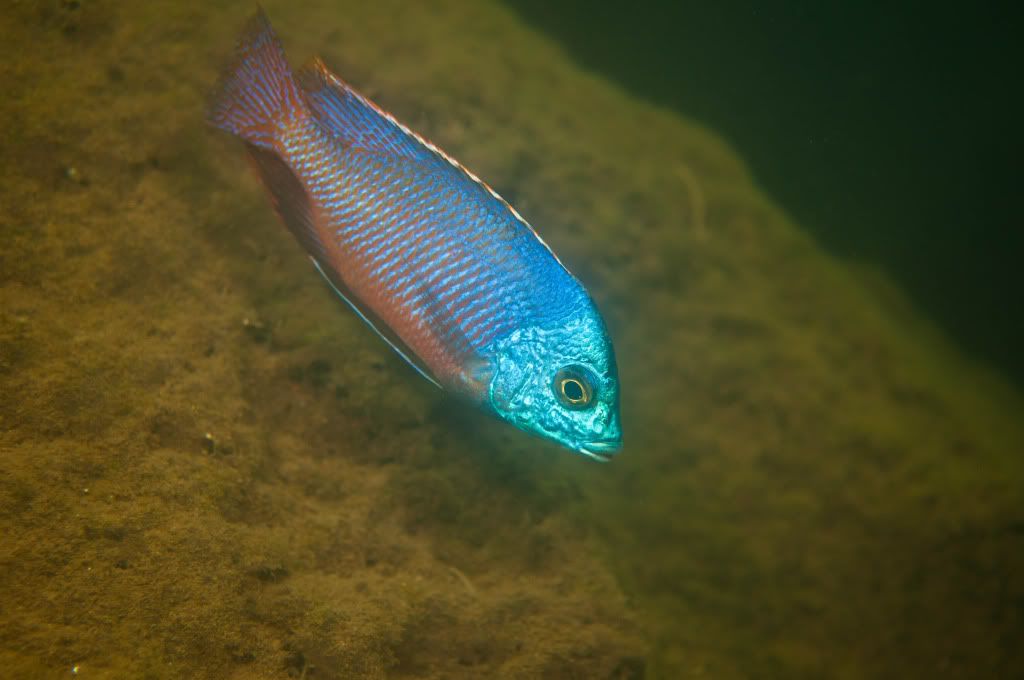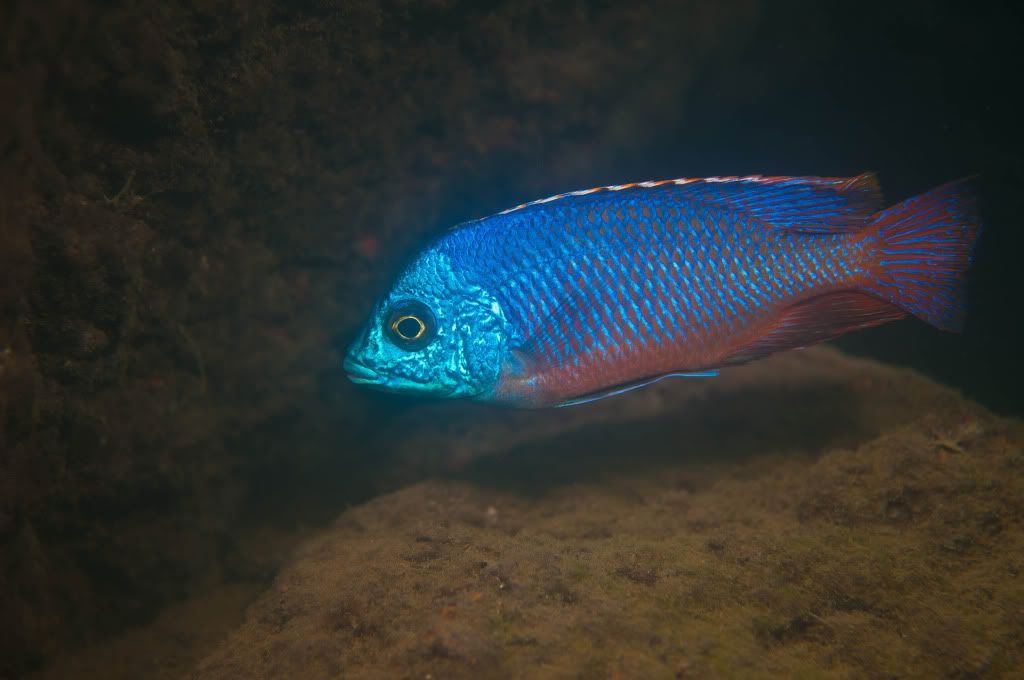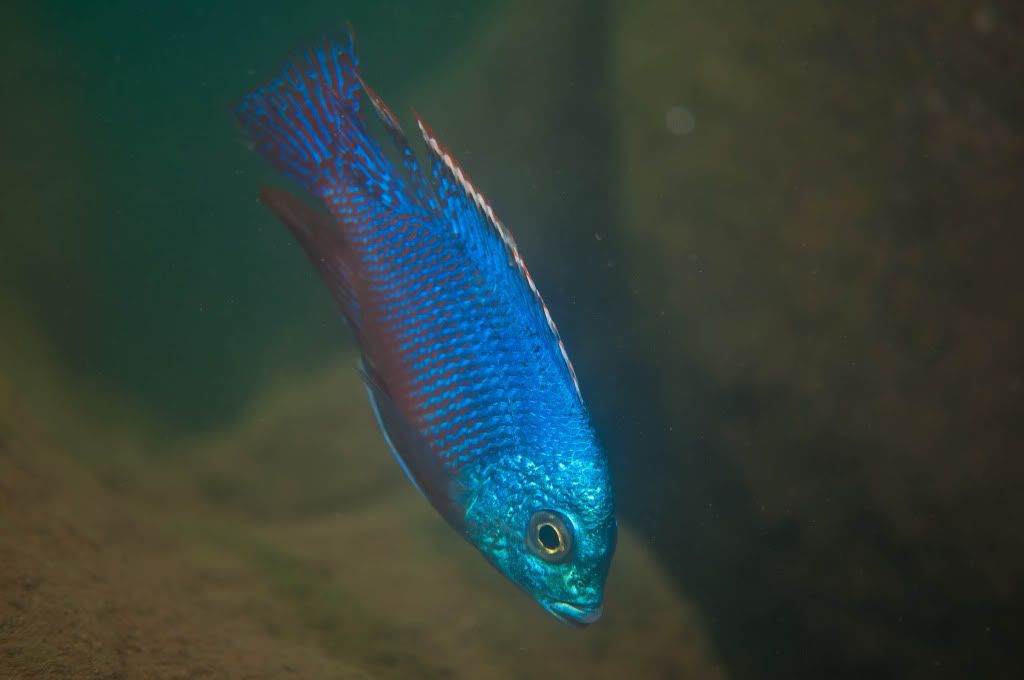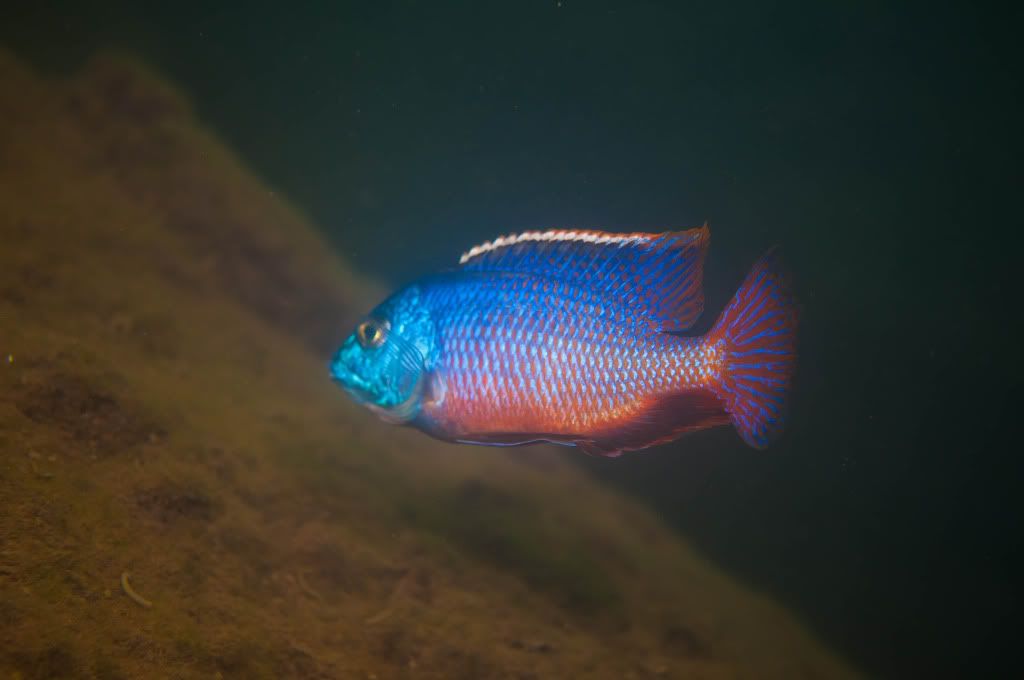 Rival spotted! Get ready for action - look threatening and.......
Get rid of him!
Another fish - with dorsal up