Along with Namalenje Island, Nakantenga is a dive site that's really easy to visit from Red Zebra. We got back there in less than one hour. Weather permitting we do our check dives at Namalenje - otherwise it's off to Nakantenga.
This was the last dive of the trip - I had just been recovering from the anchor rescue at Zimbawe Rock (at least I'd been lying down!)
First fish I snapped was a beautiful female auratus (although her tail had been chewed - the fins of wild fish are often nowhere near as good as tank fish)
fuelleborni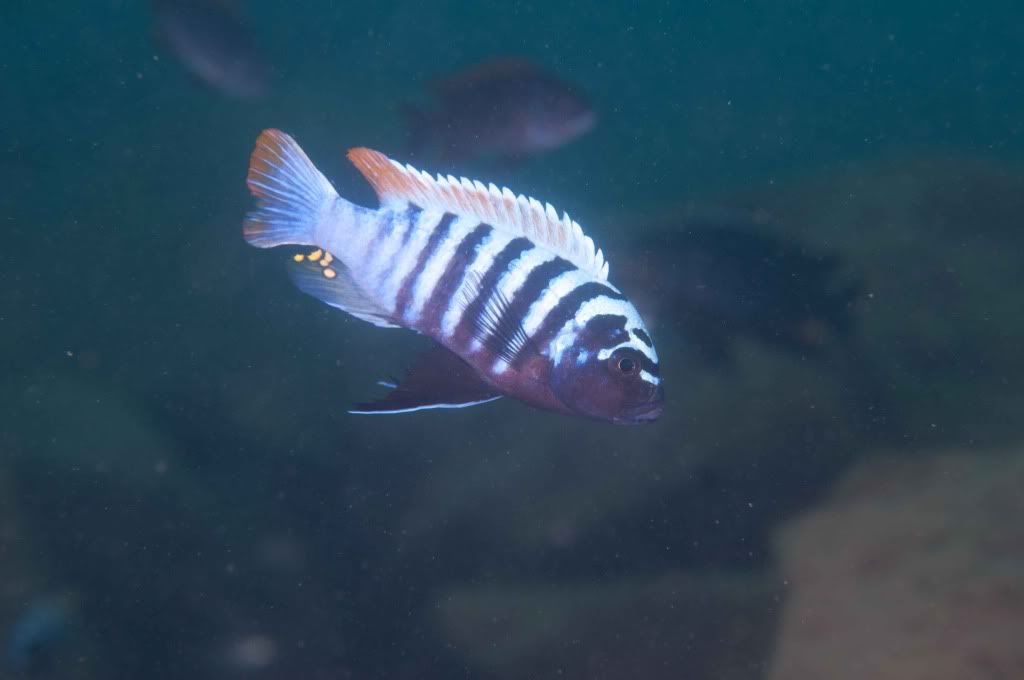 What's with the attitude?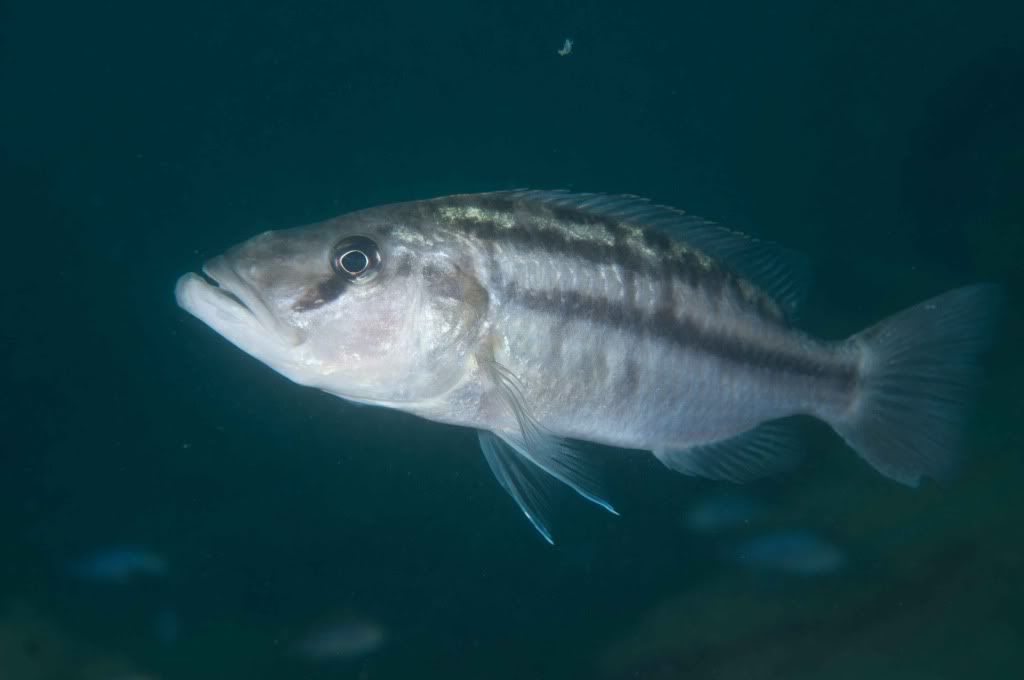 First one of these I'd ever seen - Exochromis anagenys
I love these guys - Malawi's cleaner fish - crabro
a couple of nice girls - big Tyrannochromis nigriventer (or is it macrostoma) wonder what the attraction is?
I suspect this is the answer! What a cracking fish - made the dive for me!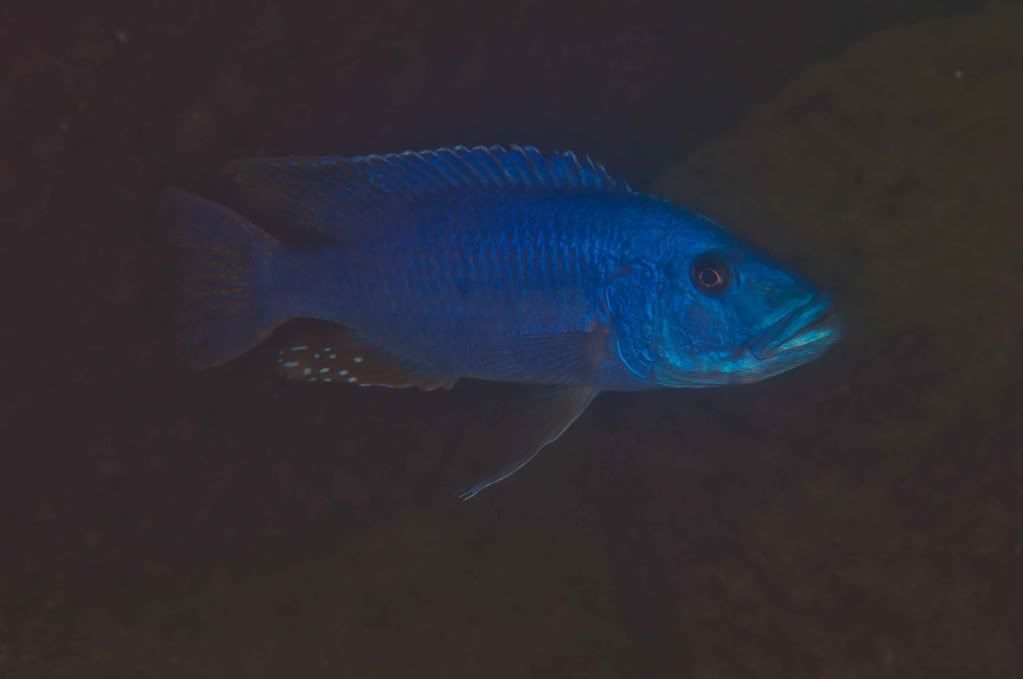 Not quite sure what this is - would love to have seen a male!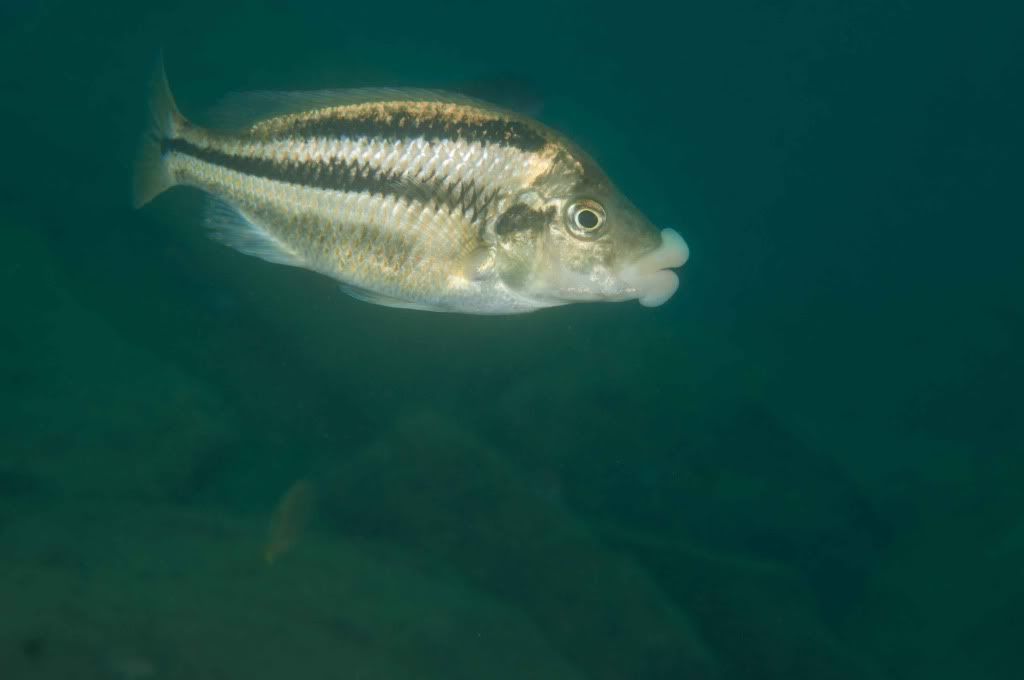 P ornatus - not as good I think as the Nurungu population (but what do I know?)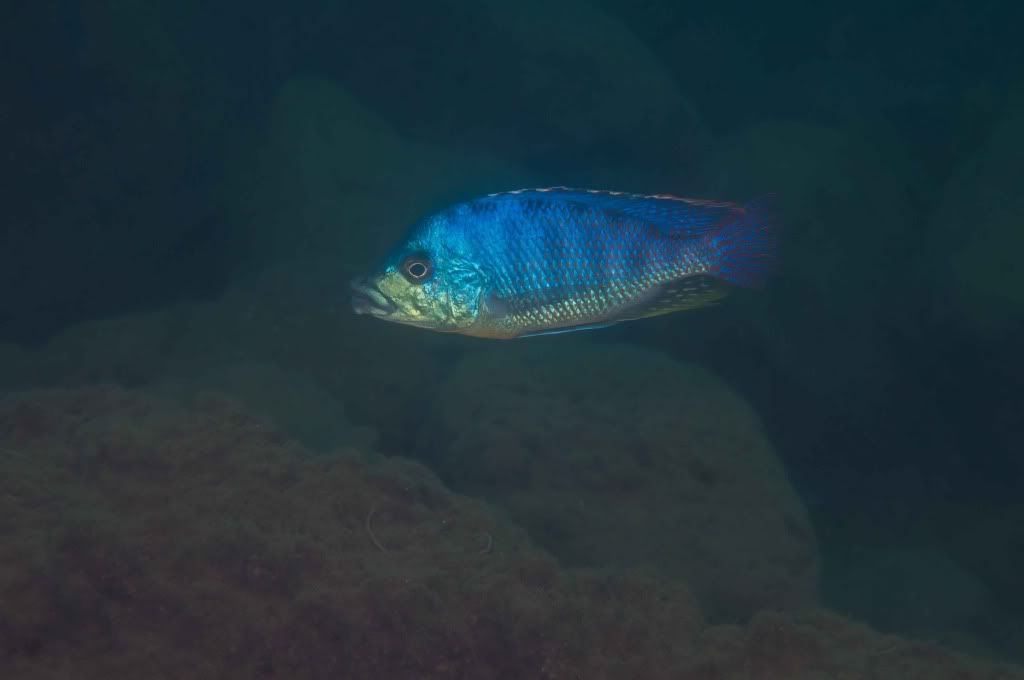 M melanopterus
Here's that big Tyrannochromis again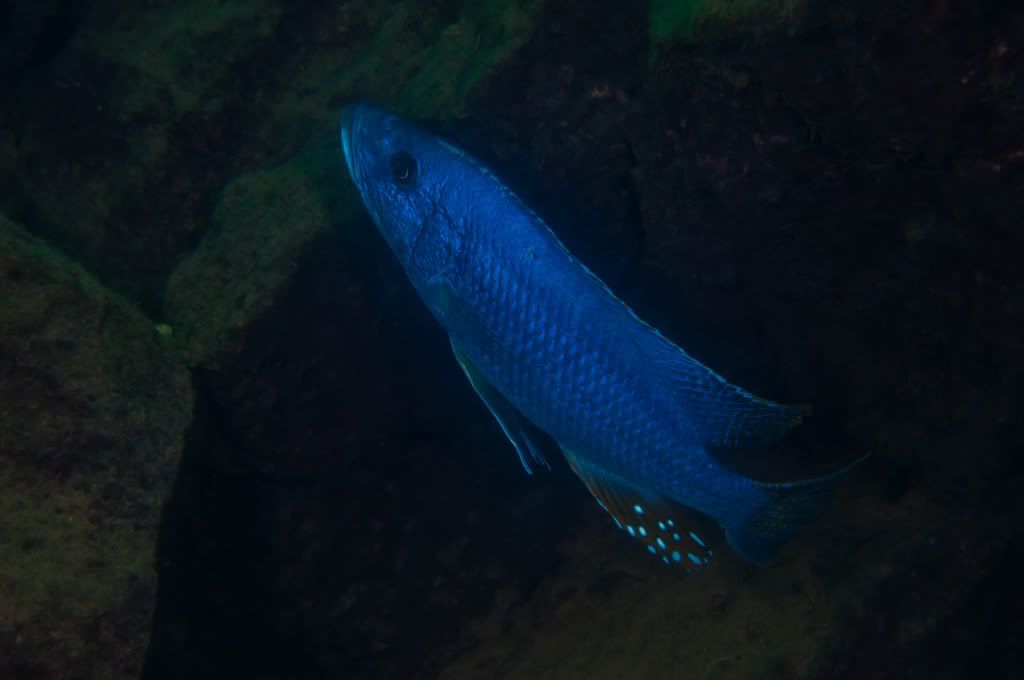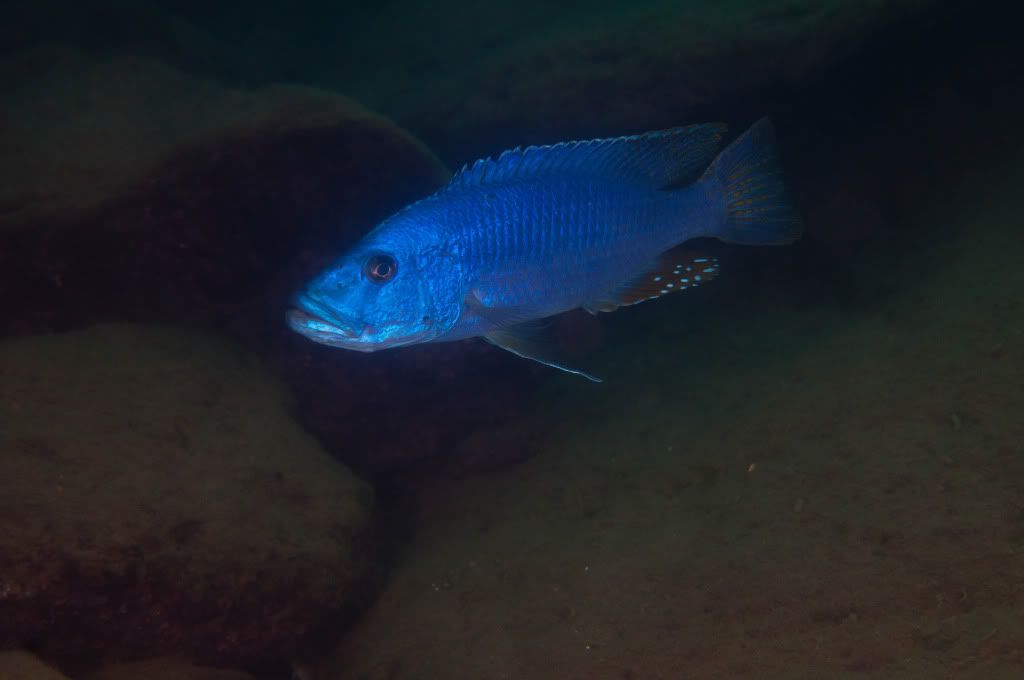 A beautiful mbuna - barlowi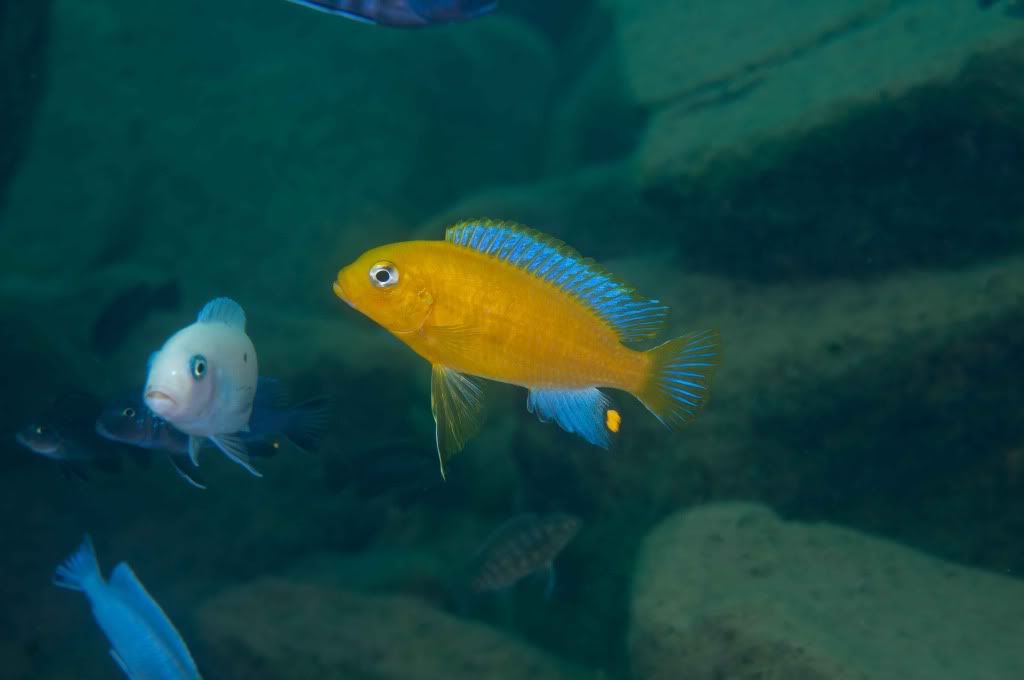 I don't know if the camouflage is intentional here
cobalt blue
pyrsonotus
#
fuelleborni (and friend)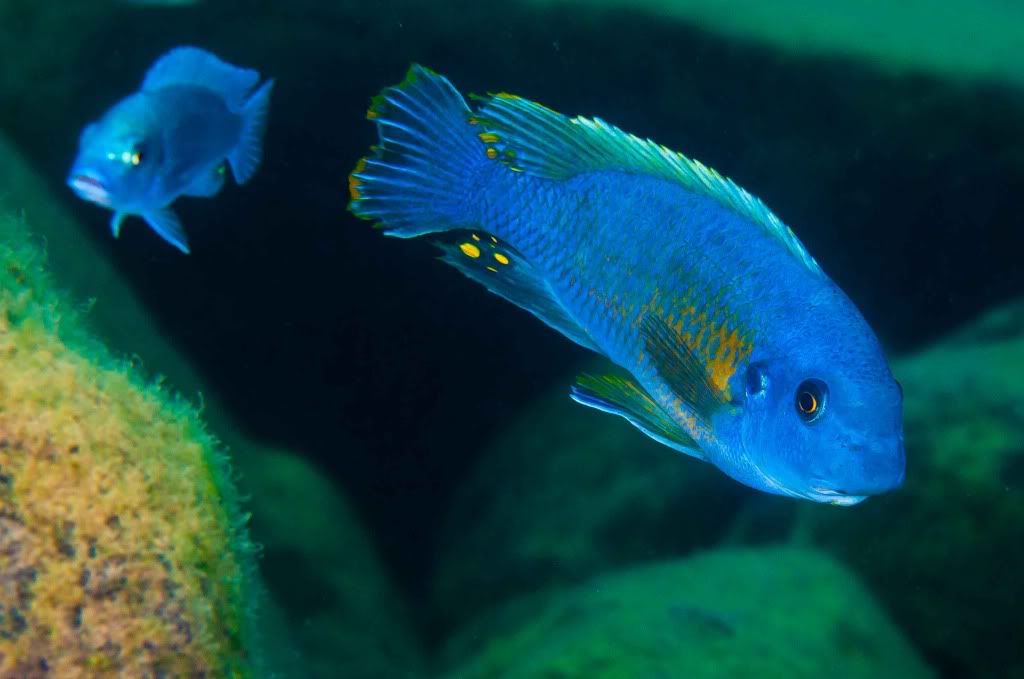 It's the crew
From left to right Dowa Dowa (first mate) Asima (cook) and our beloved captain Lyton Nkhoma!!! (what a character!)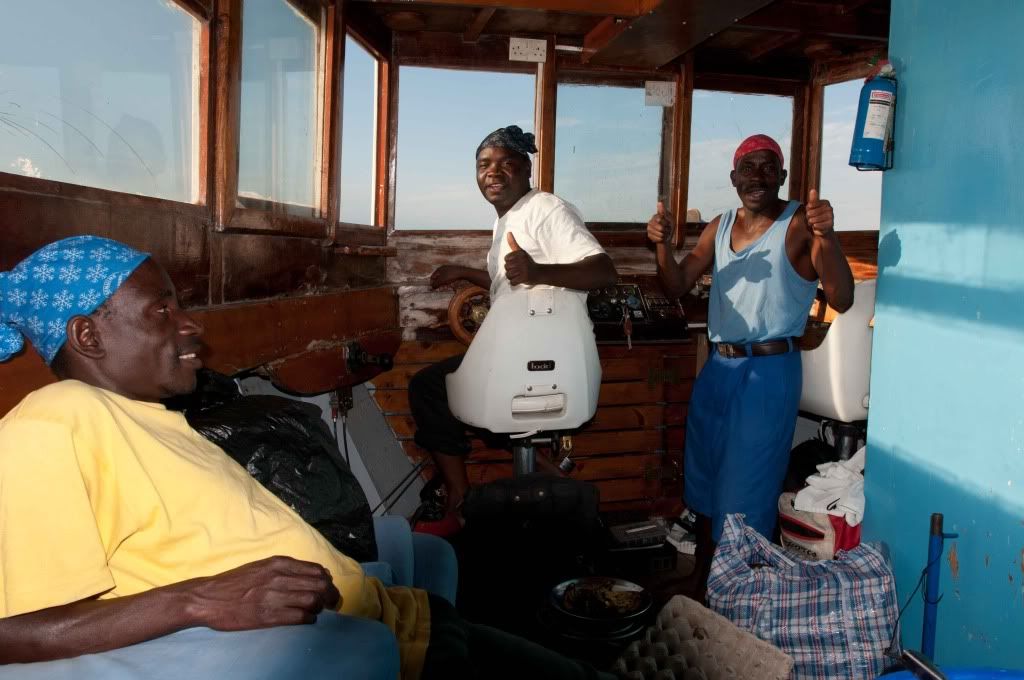 Back at Red Zebra - notice the two cormorants in flight and the eagle on the mast of the wreck
So I'd survived the safari - and so had my son - which meant that my wife wouldn't murder me when I got back. The next stage of the trip was the flight home - what a farce that was! Three days we were delayed - one night in Lilongwe and one in Addis Ababa!
I'll be back again one day! But next time its defo to Mozambique and the North East. Minos Reef here I come!