This is always a spectatcular dive - strong currents - deep water - big fish cruising in and out.
You know there are big fish around when you see these guys doing their aerobatics
You know there are lots of big fish when there are two of them!
Anyway - many locations have a unique iconic species and here it's the sulphur crested lithobates - that's what I went hunting for! The other highlight is the huge catfish! Big as sharks!
Dropped to 35 metres before I saw my first male - but what a stunner!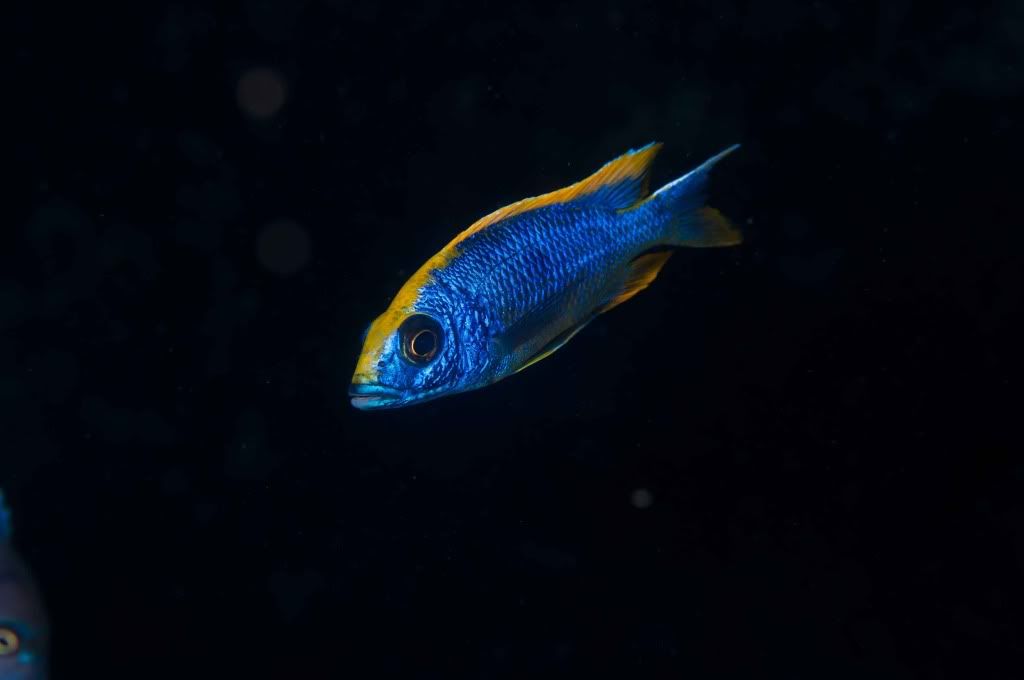 On the way back up I found a cave with a nice male at the back - spent ten minutes with him.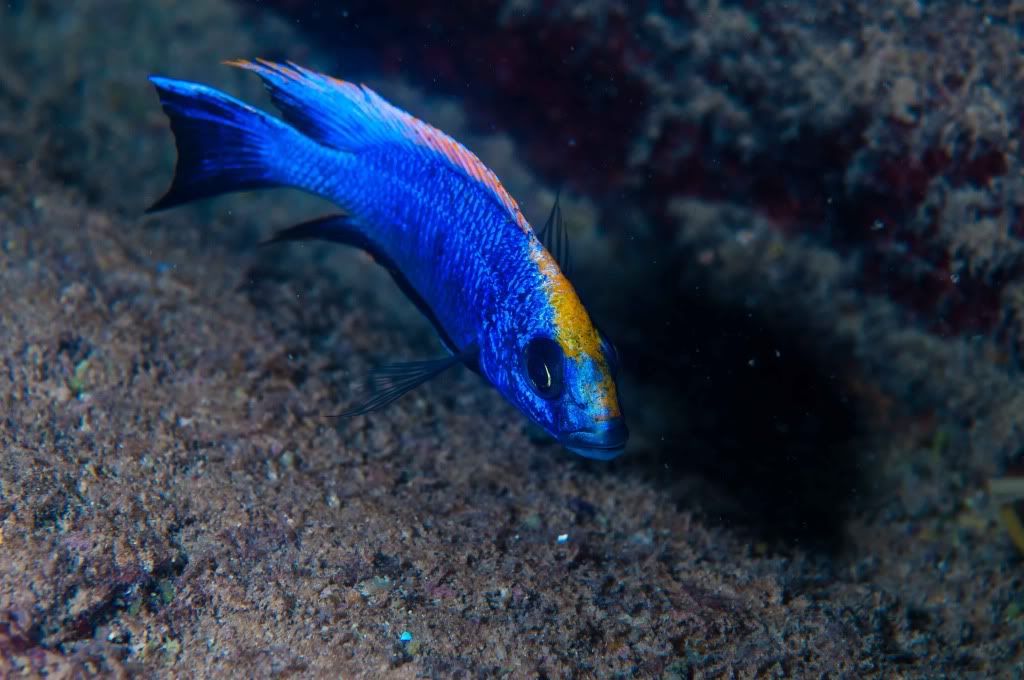 When I came to back out of the cave I had a bloody great shock! This wasn't it - this is a smaller one of the same species snapped on the same dive. I was too spooked to photograph the monster who'd virtually cuddled up to me!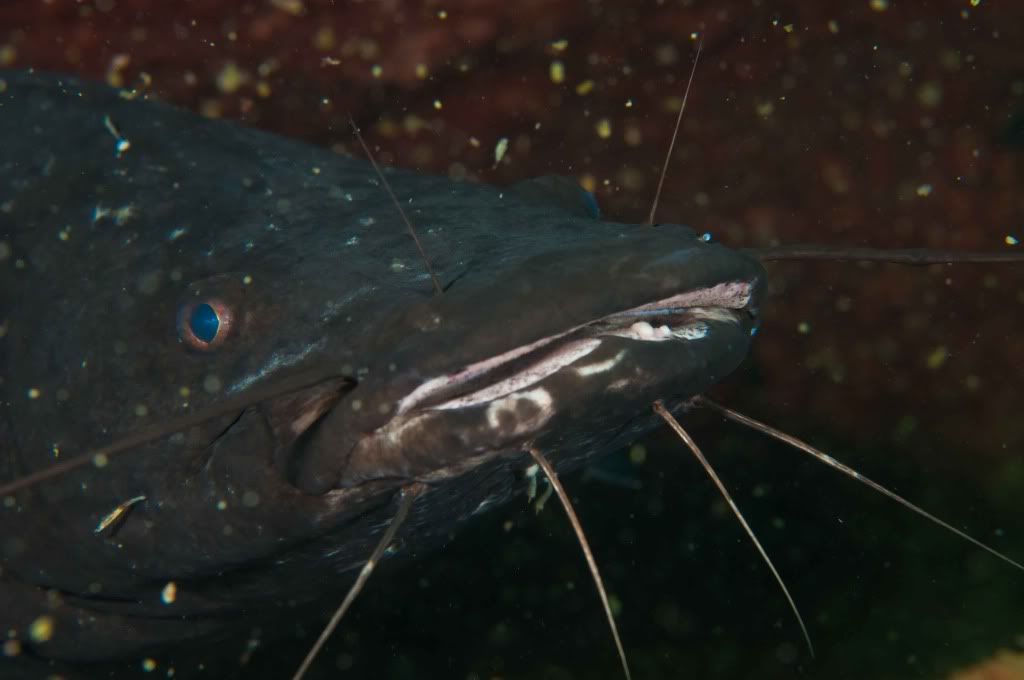 here's a female lithobates
and now, for the mbuna fans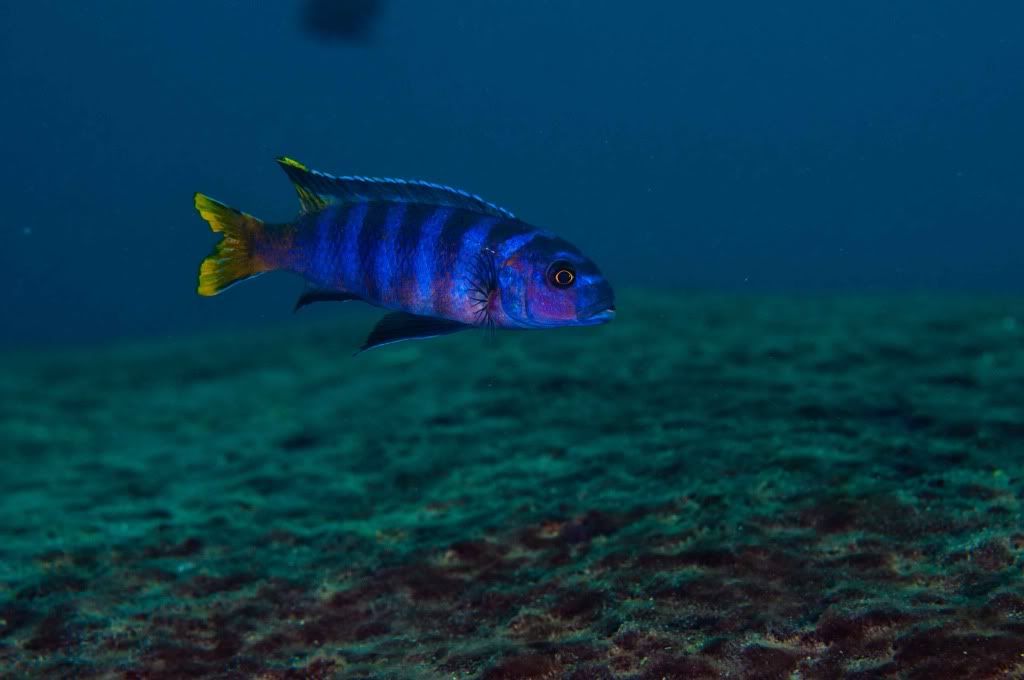 ]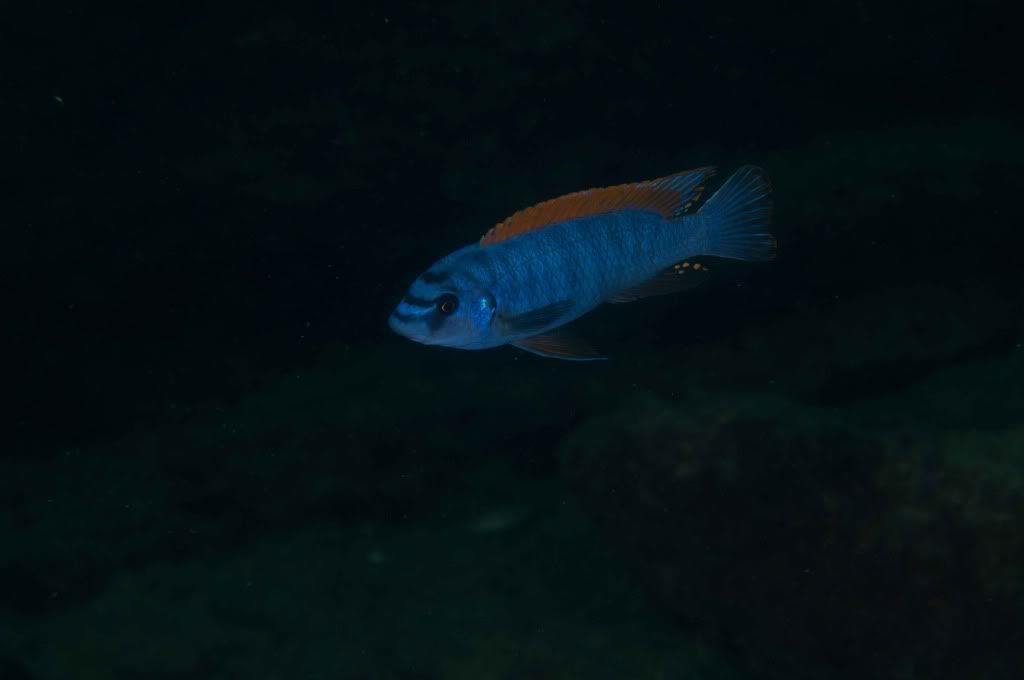 a crab
chambo (oreochromis species)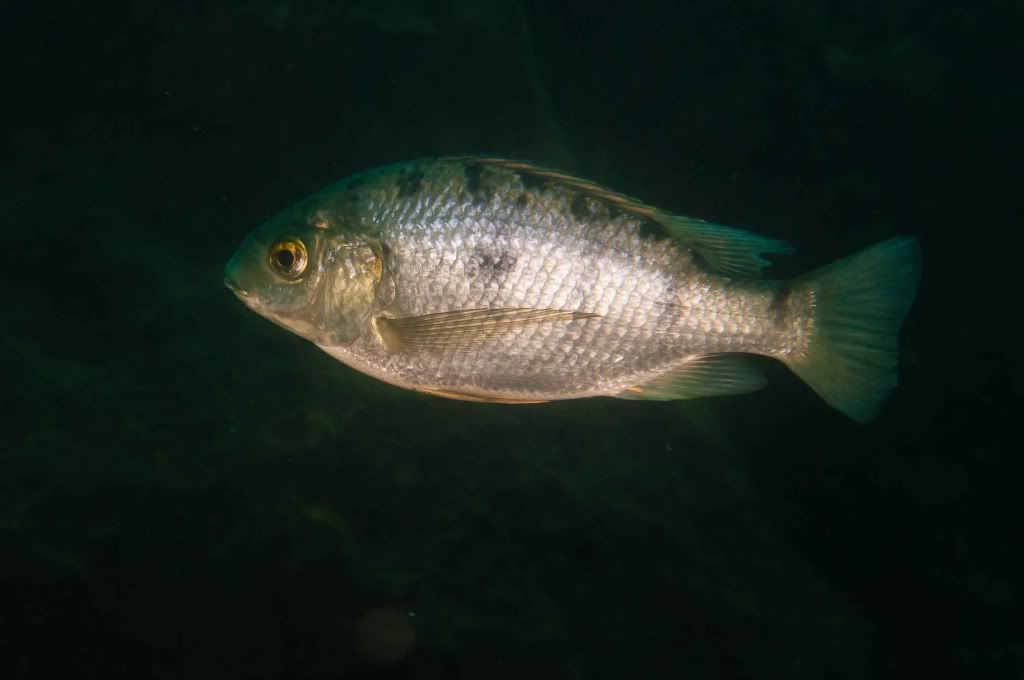 Protomelas species - legging it
polystigma female