Just a few shots here for inspiration on rocks, decor etc.
I put the fish eye lens back on the camera for this dive - to get some wide angle shots
Her'e's Swdish buddy Lars Andersson with his camera gear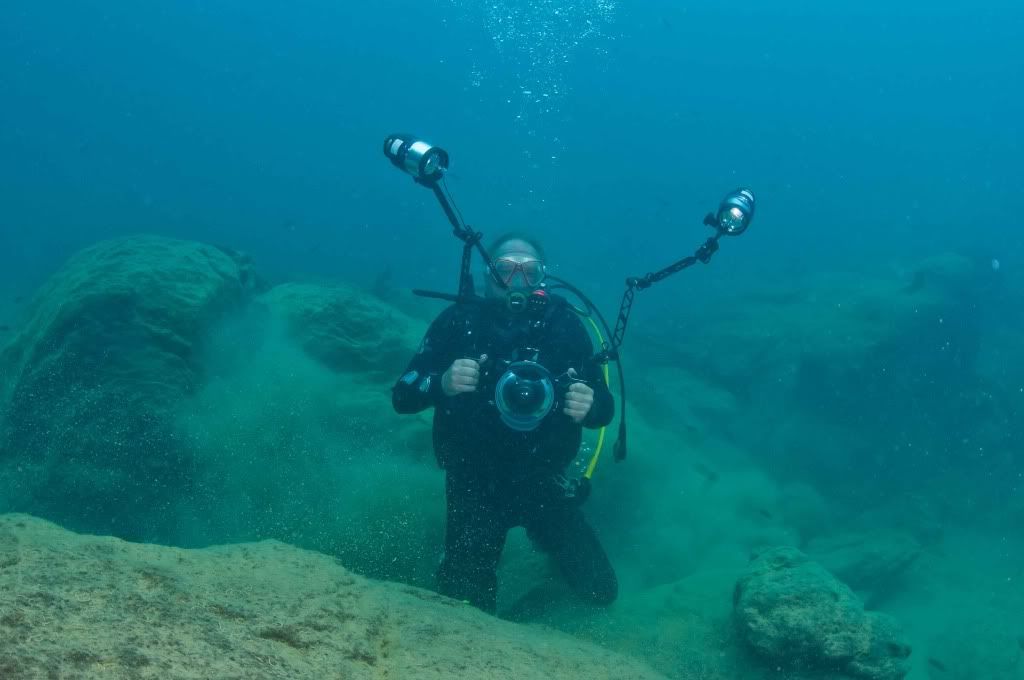 You can see how easy it is to stir the sh*t up on the bottom.
Yup it can be pretty bleak!
Some of the fish make up for it!
The red and green of the rocks go well with the blue and yellow of the fish
The peacock is A cobue (not originally from this part of the lake)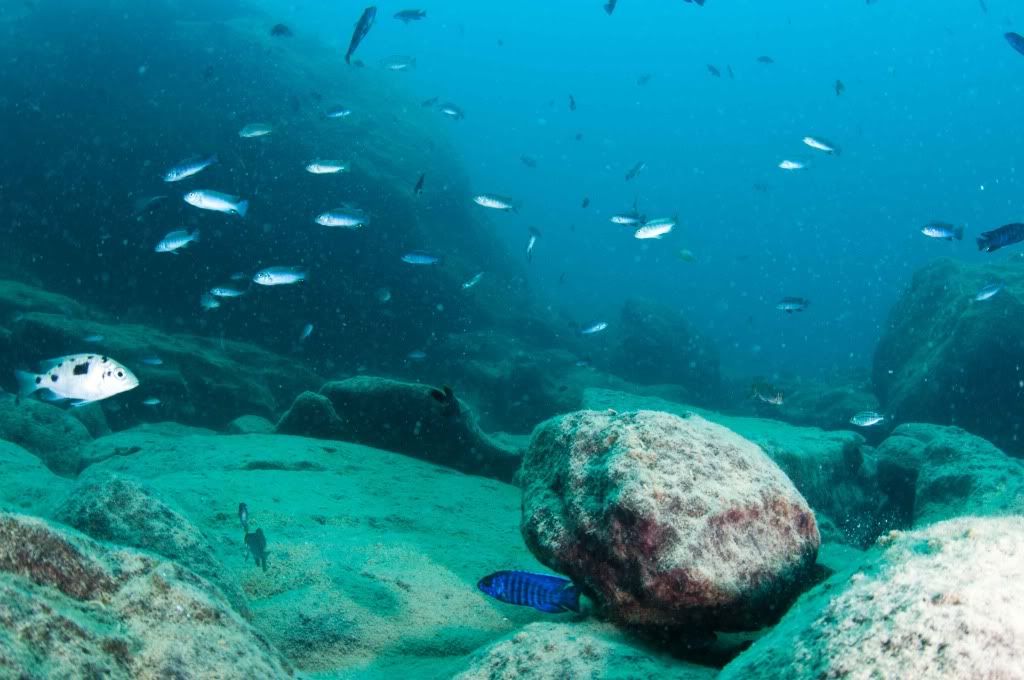 Over/ under shot of the boat - you can see the water colour and the shallow depth we were in here.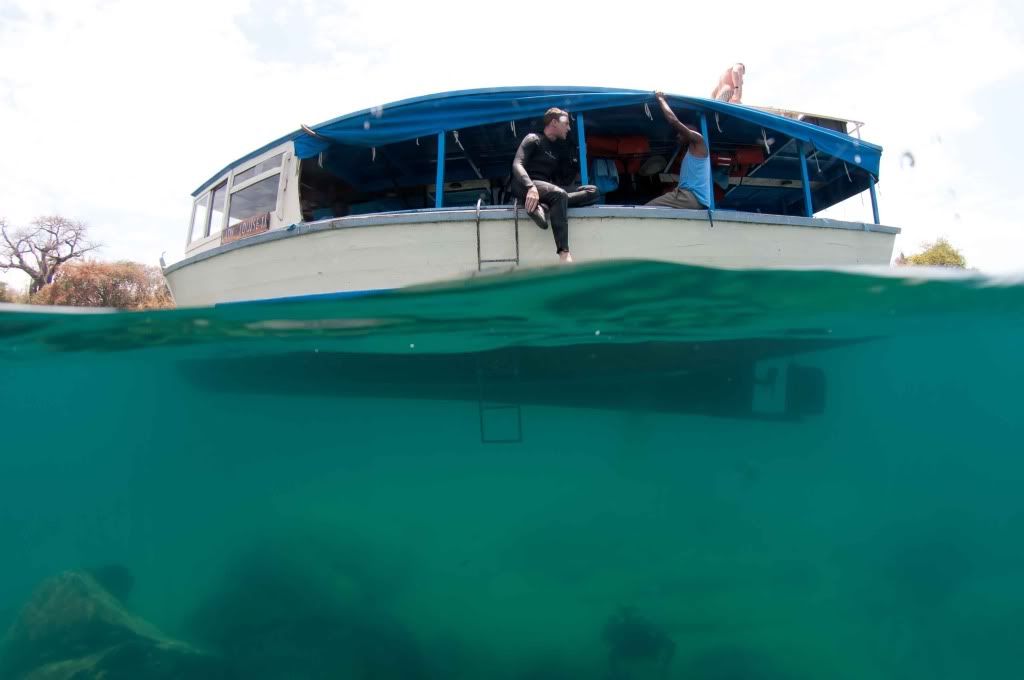 Went for a snorkel with the 60mm lens back on. We wondered about how this small croc had died - but look at the tetras swimming here
Nice trewavasae in very shallow water
A zebra