This was a nice dive site in the very south of the lake.
One for mbuna fans!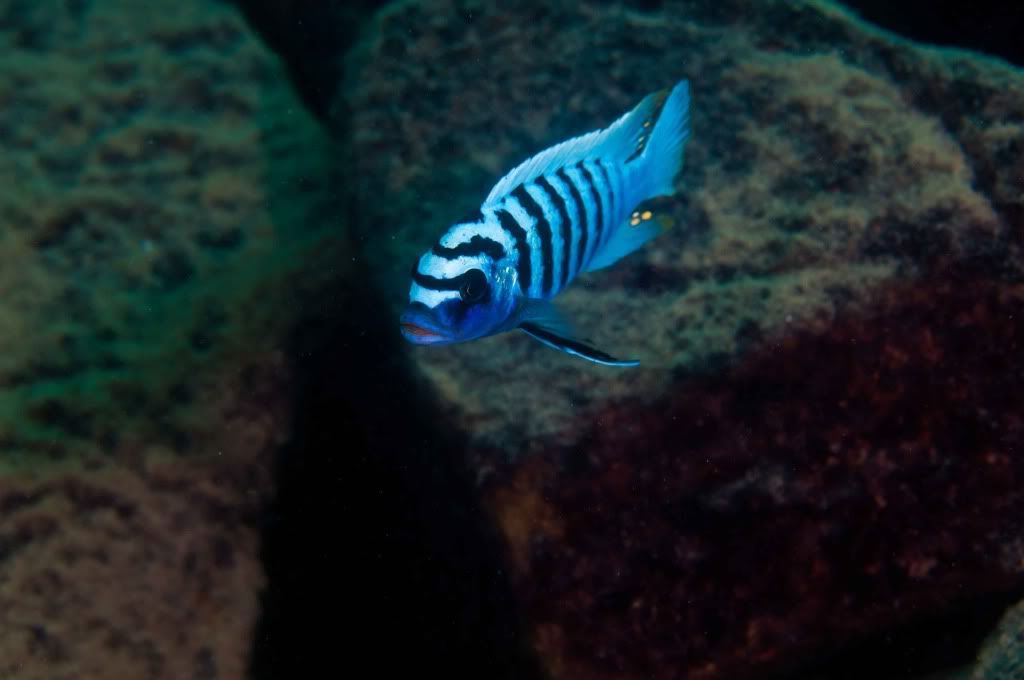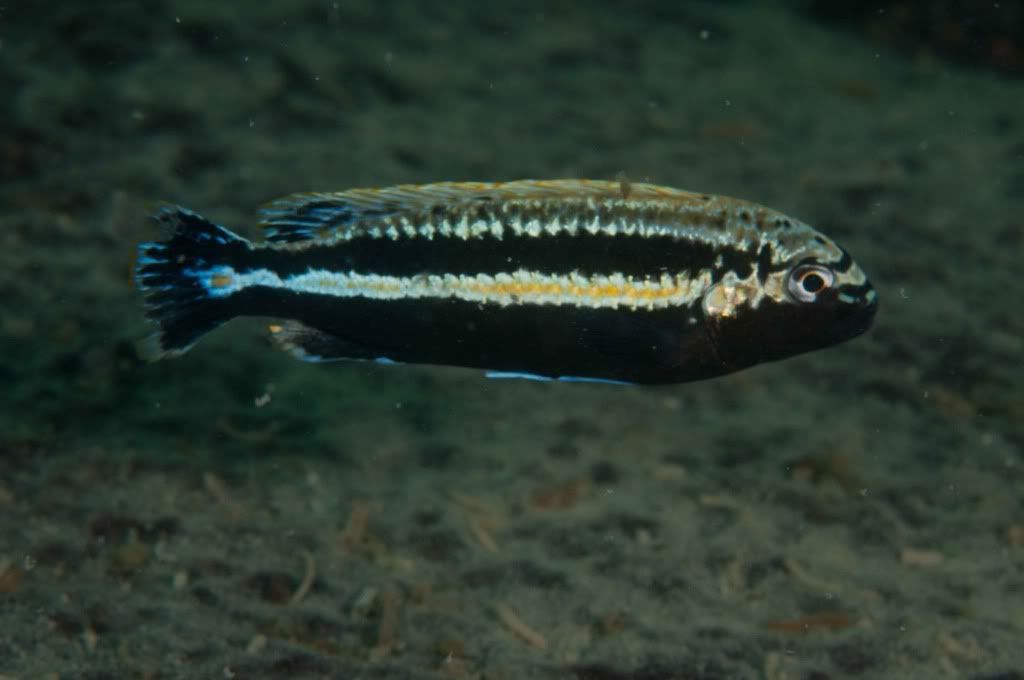 Hmmm - is this a Nyassachromis?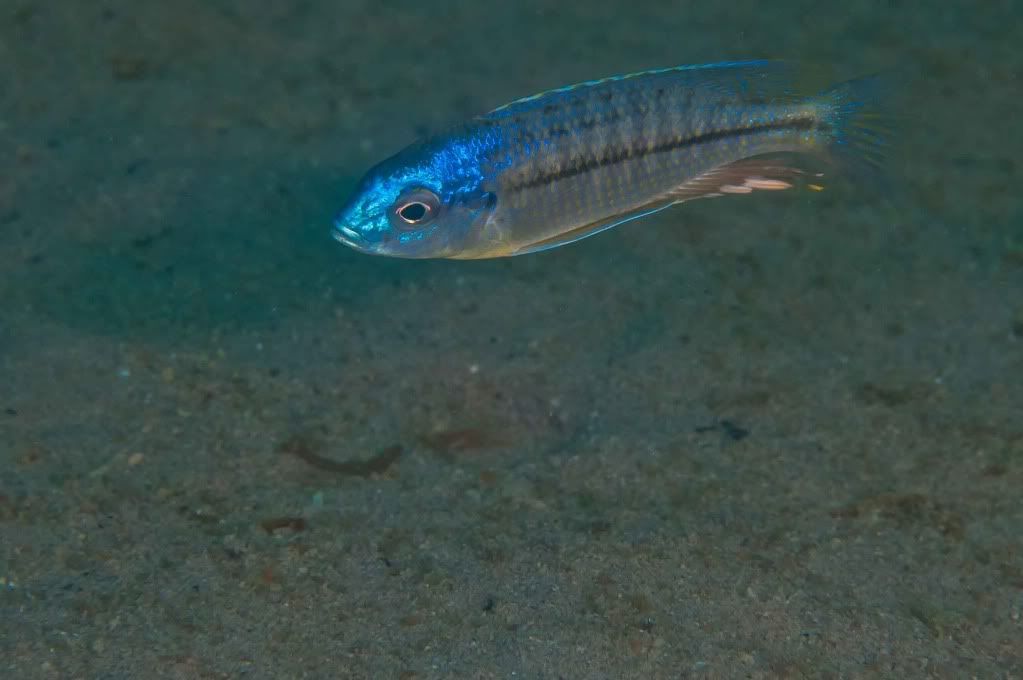 A. chitande (type)
and another one (slightly different)
nice tropheops
A jacobfeibergi - they love hiding in cracks, caves - whatever
Just for you Chris - P. acei. These guys were swimming in the open water all around me! Nobody else saw them - caused some sulking later!
This is a lovely fish - some Tropheops elongatus type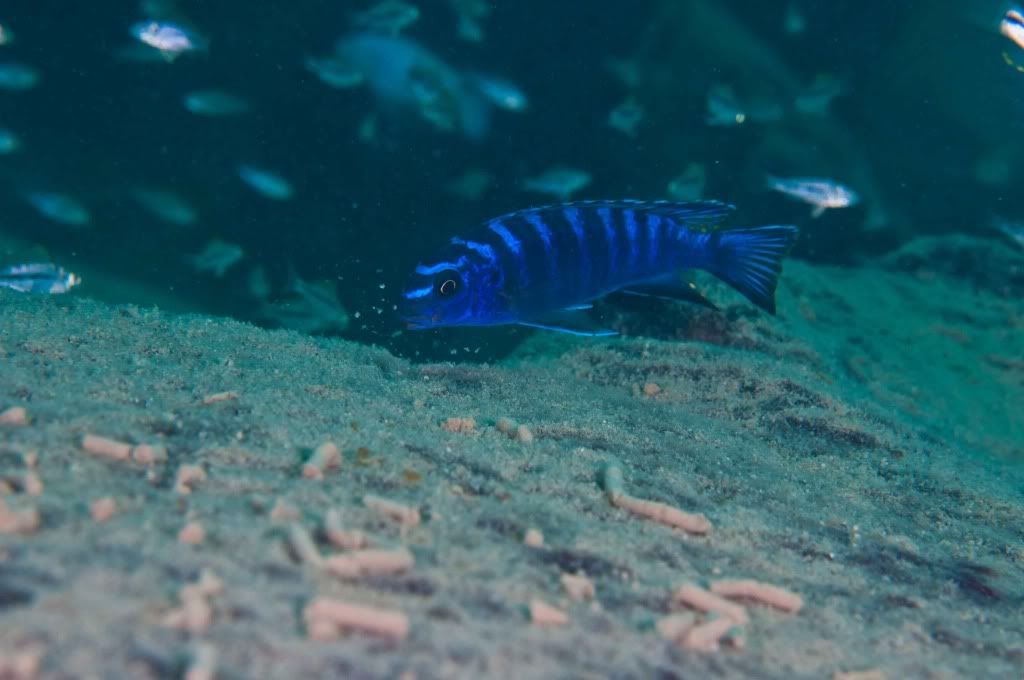 another nice zebra