This was a morning dive heading south
The fish below is Tropheops elongatus of some description looking at its lowly slung mouth (I believe)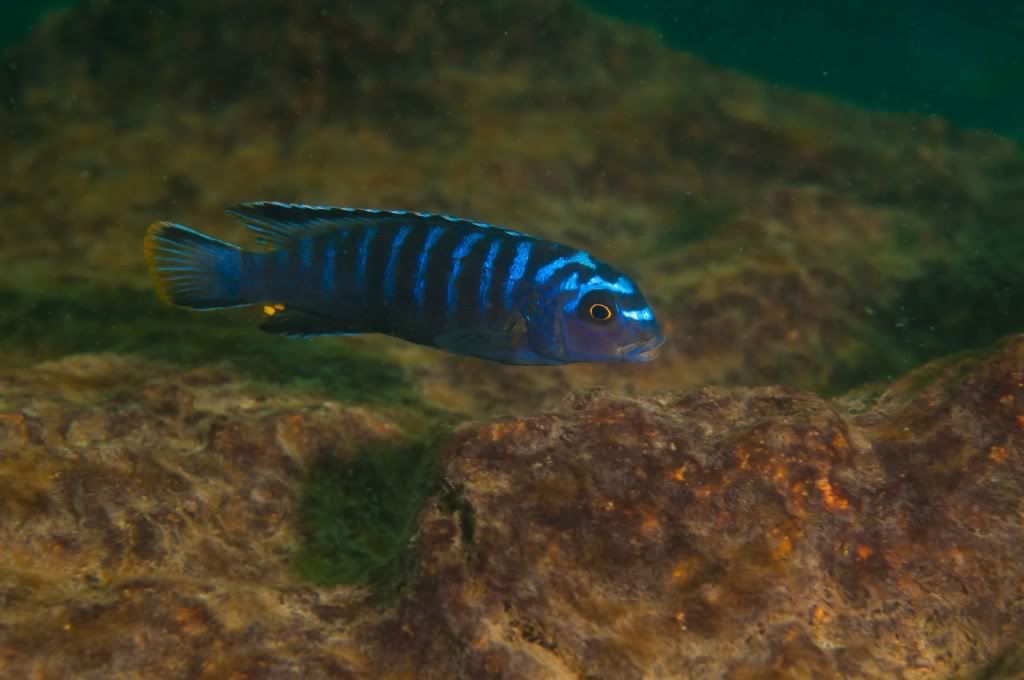 This is a yellow fin borleyi - they were present in reasonable numbers. You can see the colour of the open water.
This was the highlight of the dive - a male fryeri at about 18 metres!
Here's a nice metriaclima type. You can see there are a lot of particles in the water that made photography difficult - had to get the strobes really wide to avoid backscatter!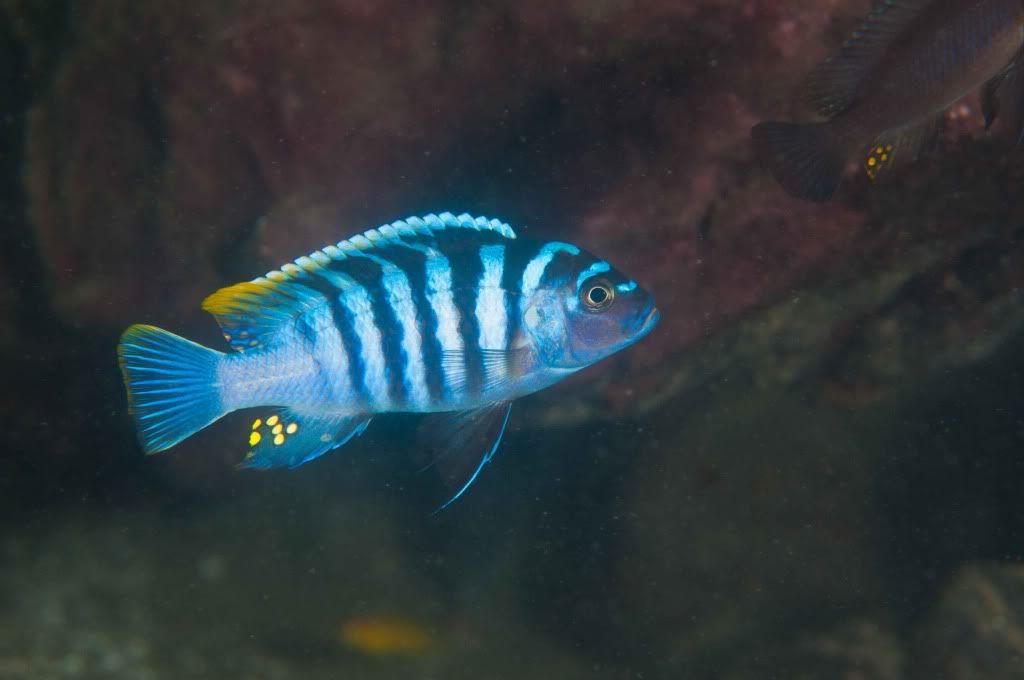 Here's a nice barlowi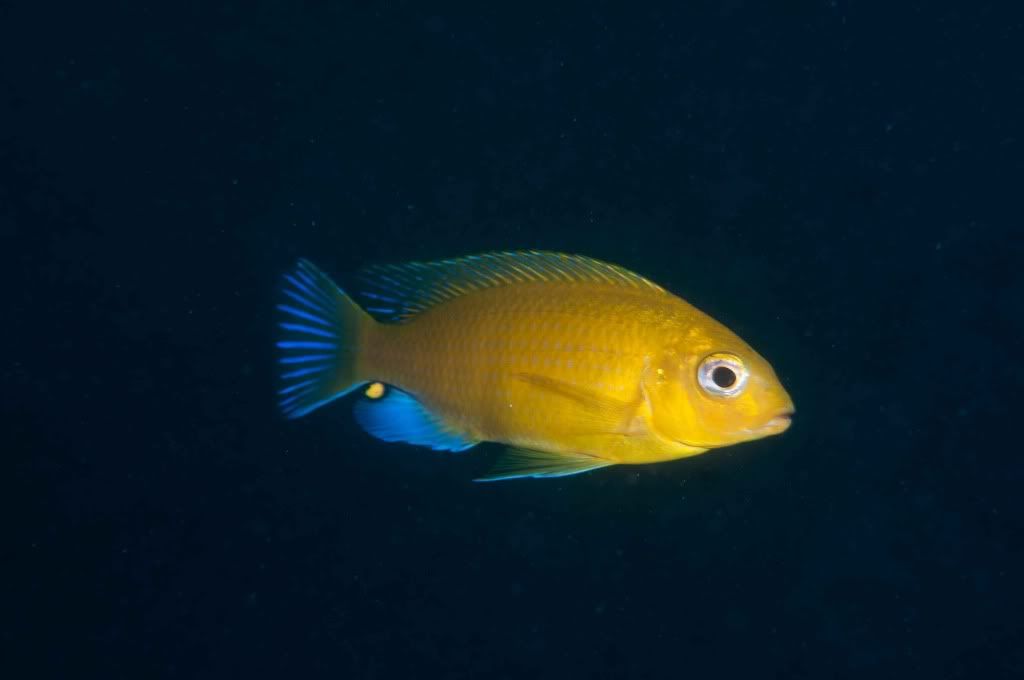 I know I keep submitting pics of crabro but they're a favourite of mine. Look at the sandy substrate and the snail shells all about
A maylandi
M heterochromis
I'll post some more shortly - still lots of pics to be posted!