This was a great dive - quite shallow - stuck away in a corner, but................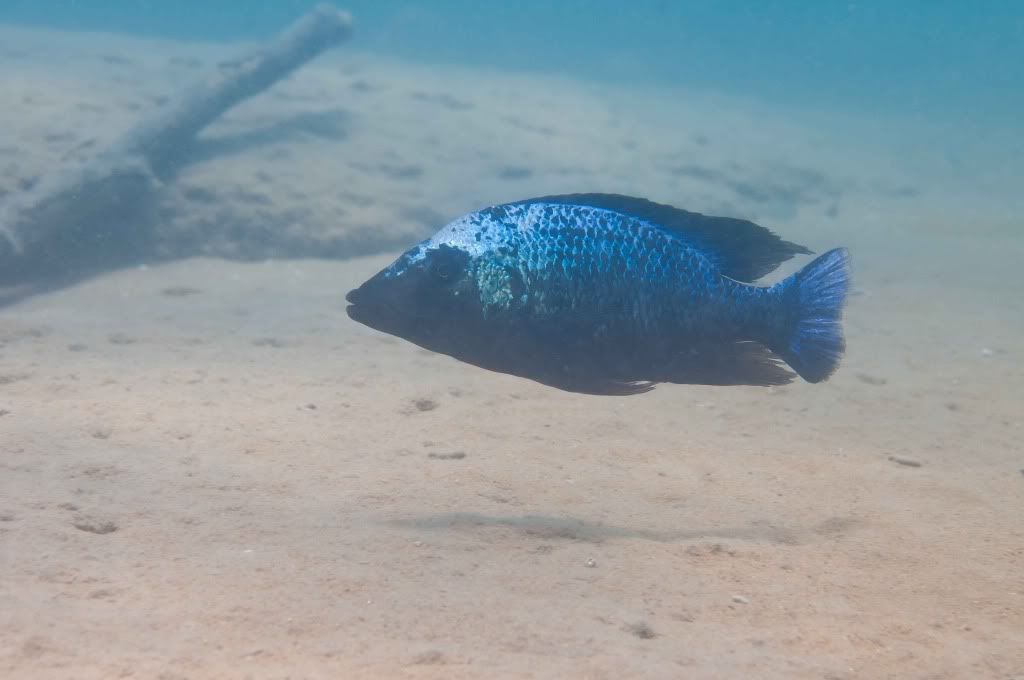 one of my old dreams came true for the first time
Huge rostratus males and loads of Cyrtocara moori, following them about in a commensal realtionship. The Fossorochromis and Taeniolethrinops digging in sthe sand followed about by the moori!
It was a dive I had wanted to do for ages - but never thought after so many disappointments that I'd see these two iconic species behaving this way together for myself.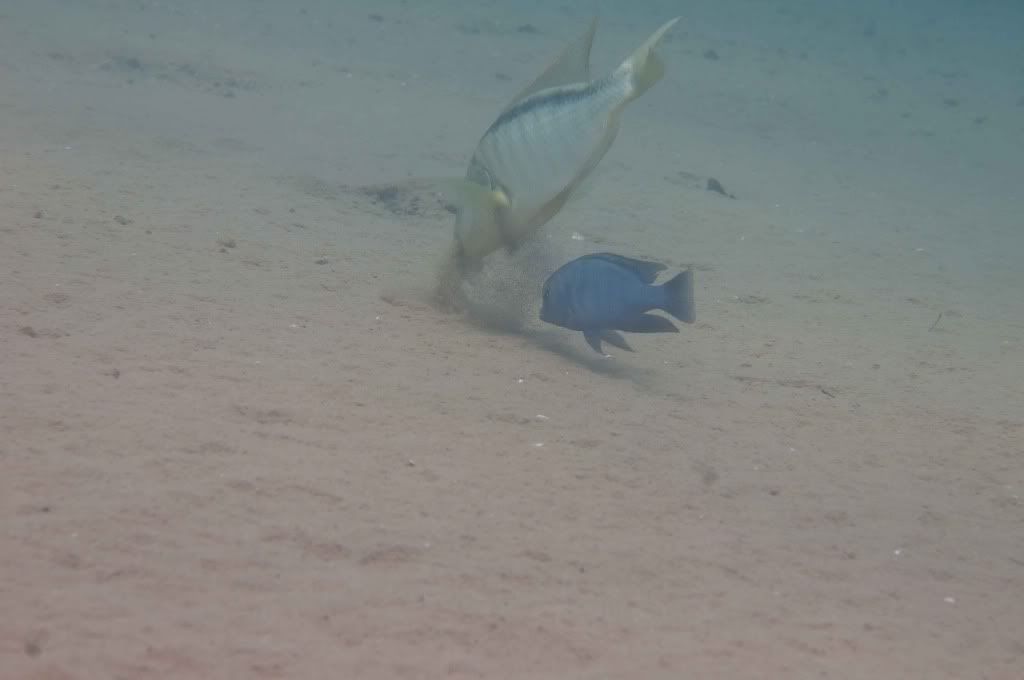 Those rostratus males are something else.........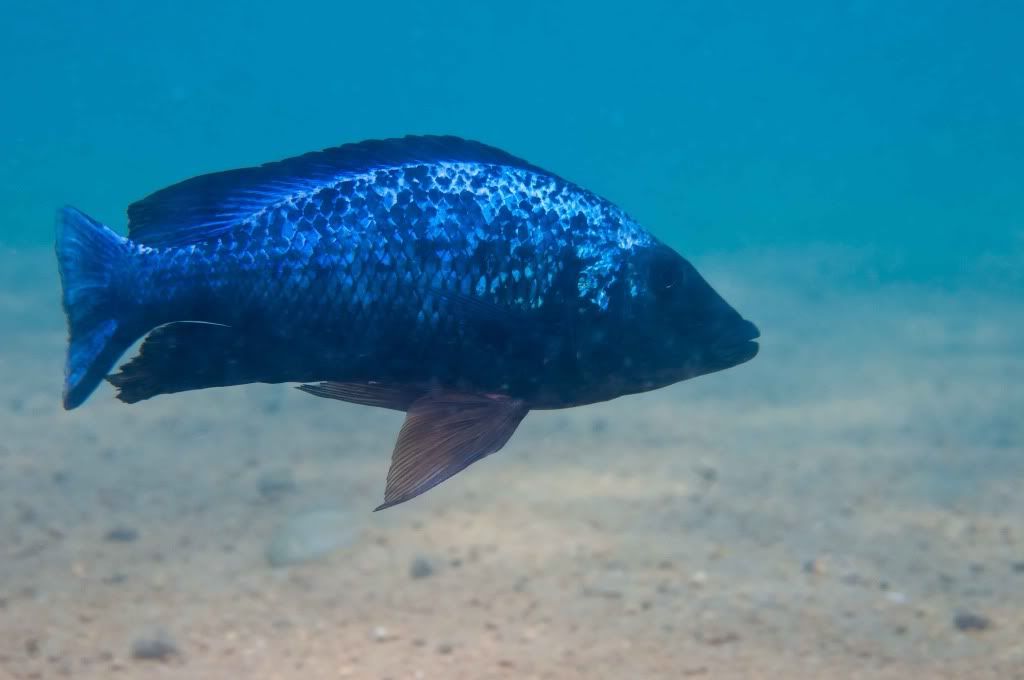 You need a huge tank to keep these guys comfortable - but ain't they crackers!