Namalenje Island is the most prominent feature when you get to Senga Bay. The water is very shallow and with bad weather everything gets stirred up. You can swim there if you wish. We went by speedboat. Luckily the weather had been good and vis was OK
There were the rusty remains of a few trucks next to the rocks. Depth here is just 5 metres - so we snorkelled instead of scuba diving. Notice the lush vallisneria beds. All of full of a multitude of small cichlids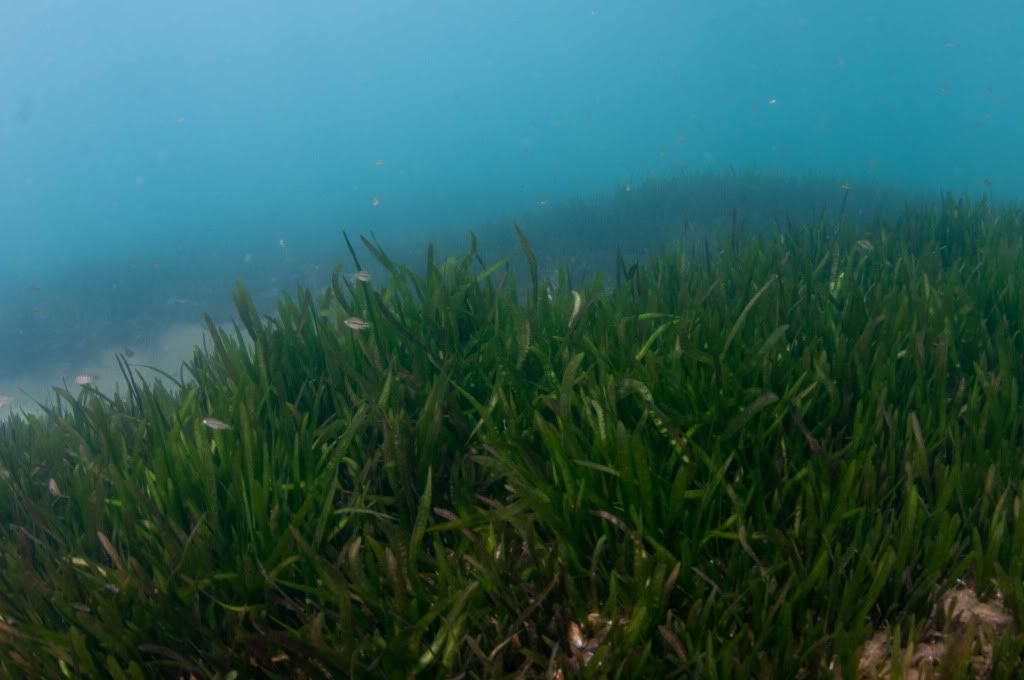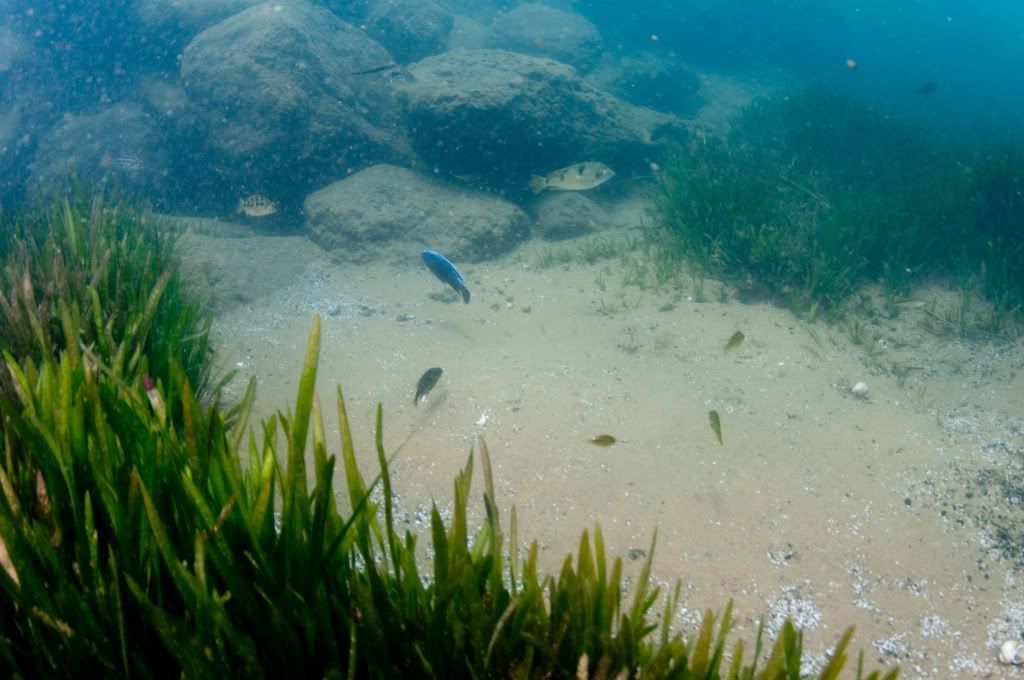 That's a male fryeri with a white blaze. There were two males sharing this site - seemed quite happy in each others company. Where's a net when you want one?
Some patches had clearly been cleared by the fish. All the snail shells are stacked up together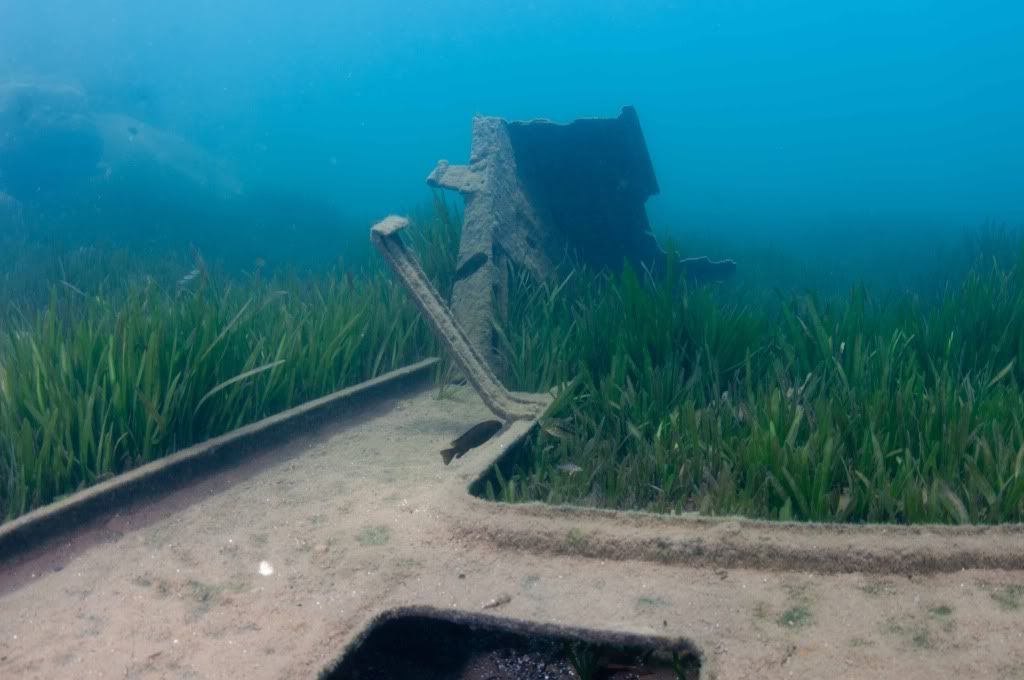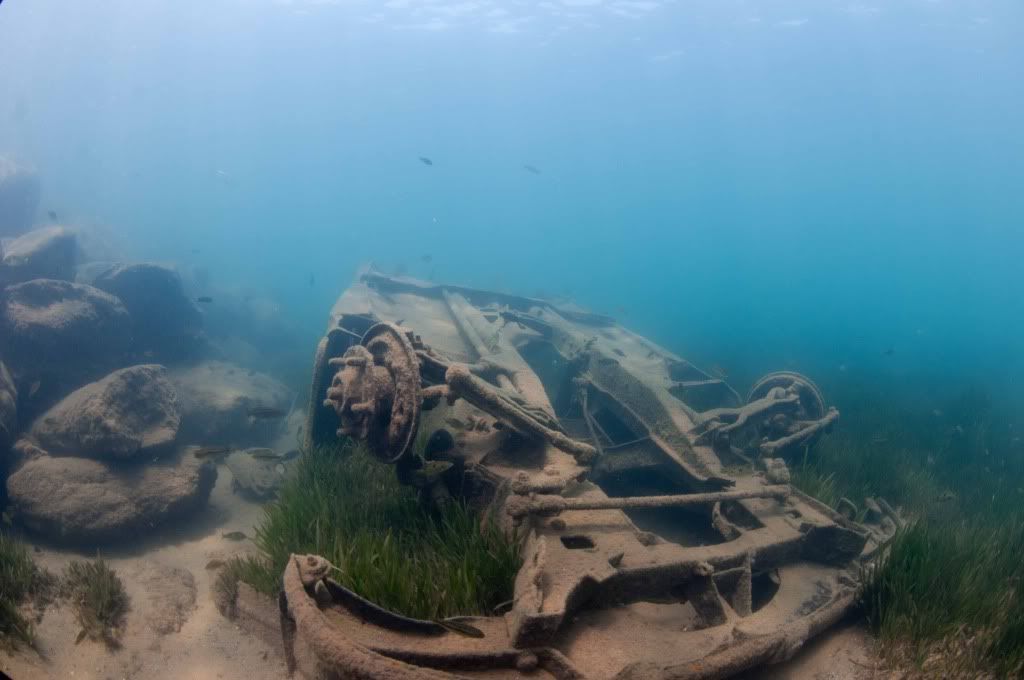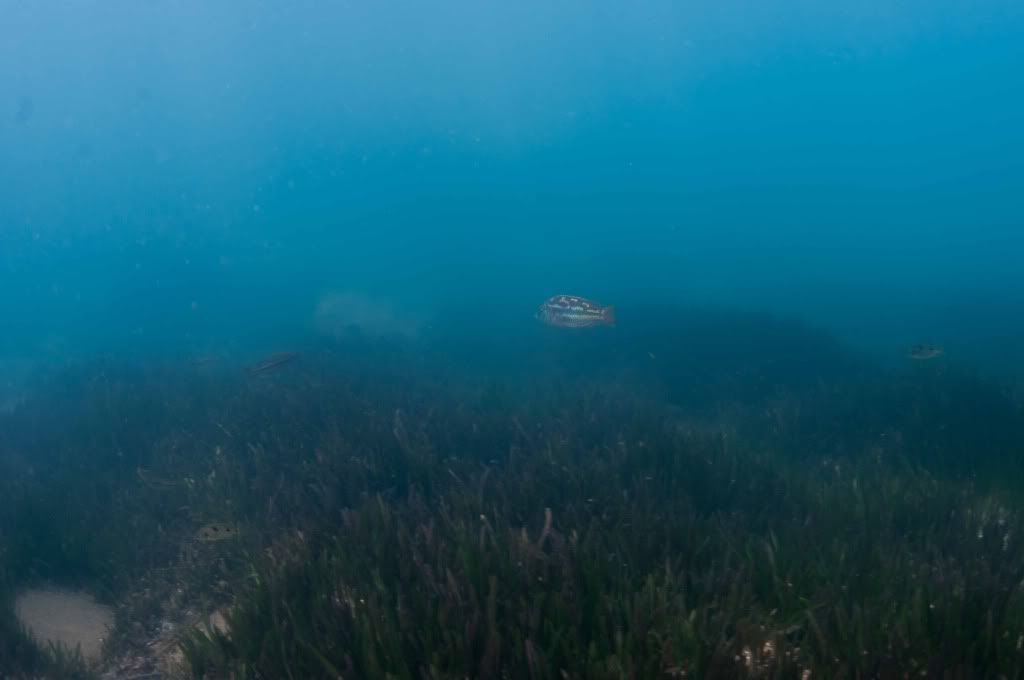 We were pleased to see a fuscotaeniatus male (but uncoloured) come cruising by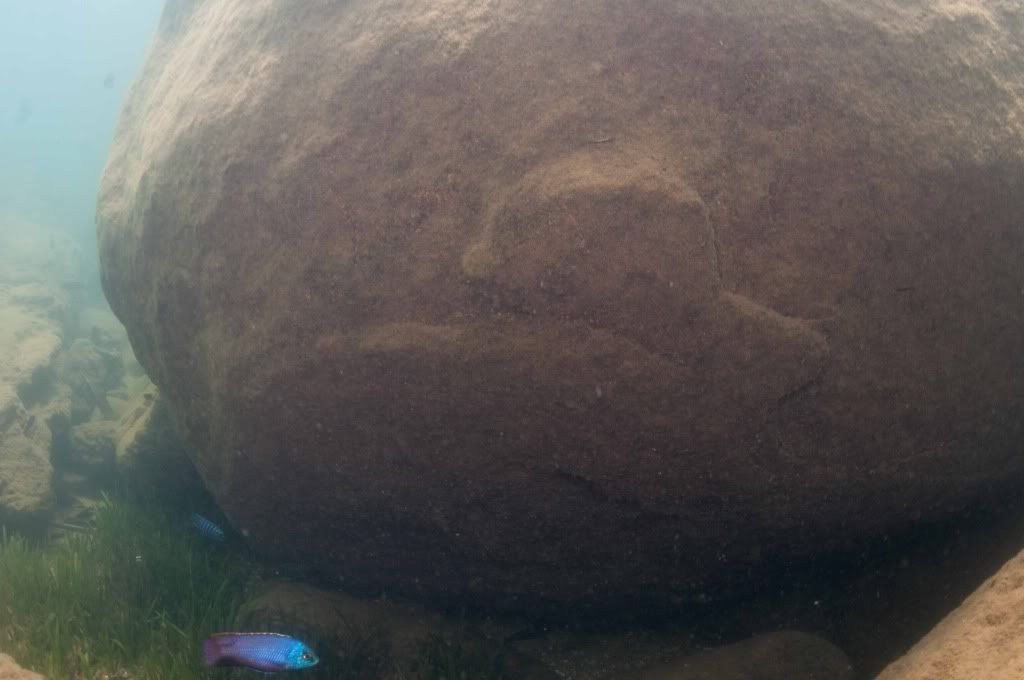 The plants started growing just by the rocks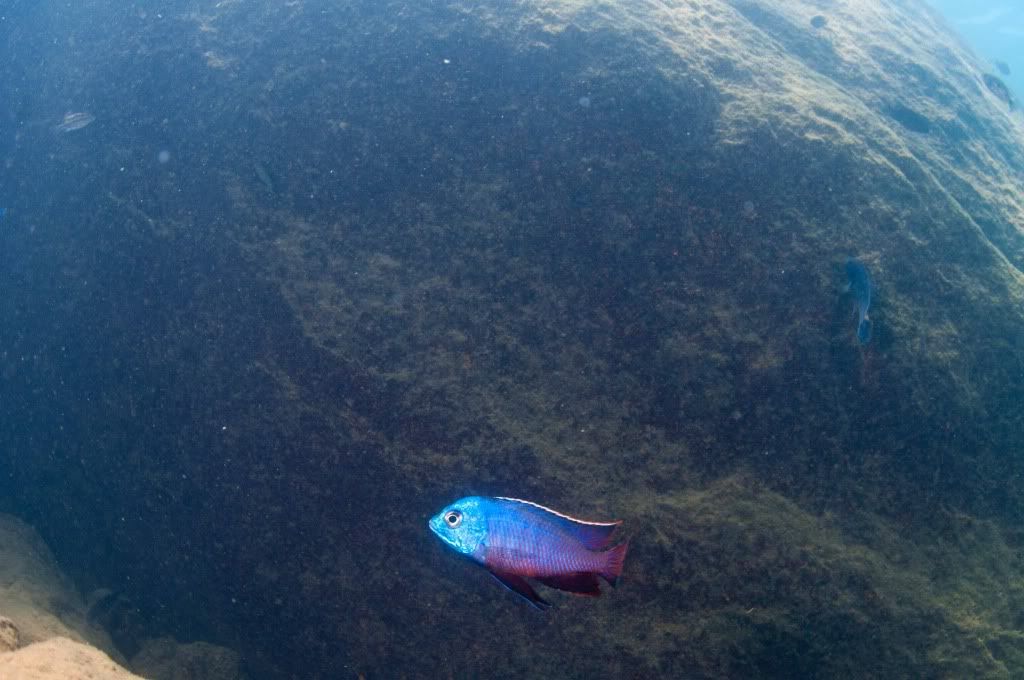 Here's a better pic of a red empress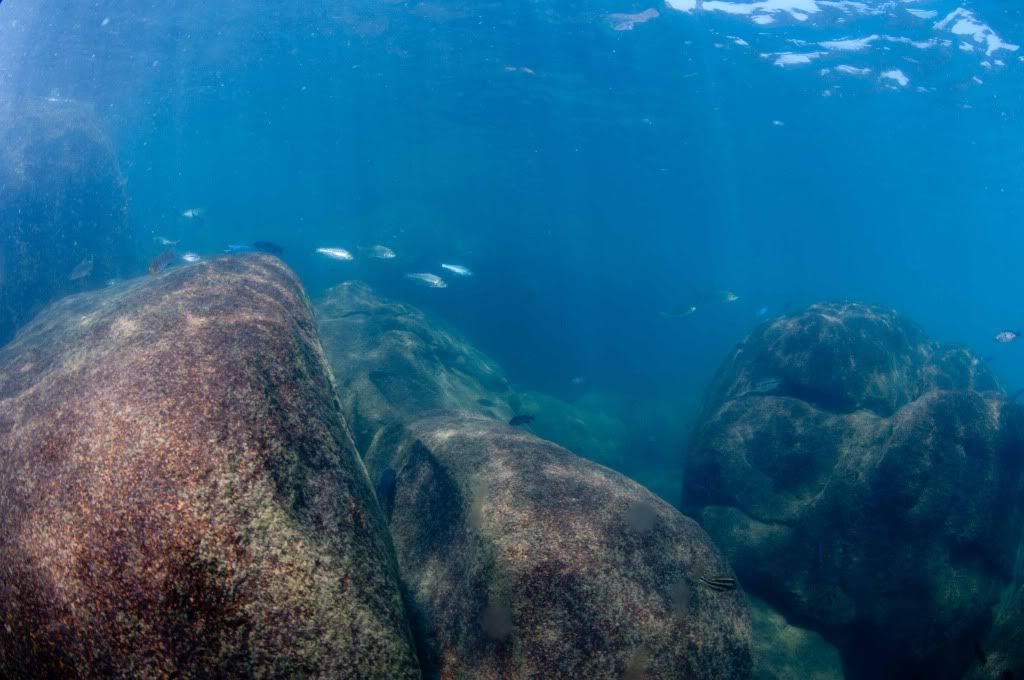 meanwhile - up in the rocks
If there is god and he's an aquarist - then this is his show tank!