We didn't enjoy the sort of hot temperatures on the 2011 trip that we expected. My Swedish friend Lars was freezing cold a lot of the time! I lent him my fleece as his need was greater than mine.
Anyway - this was our hotel - think we spent three nights here - I had the presidential suite - third room along. I got a chair to myself!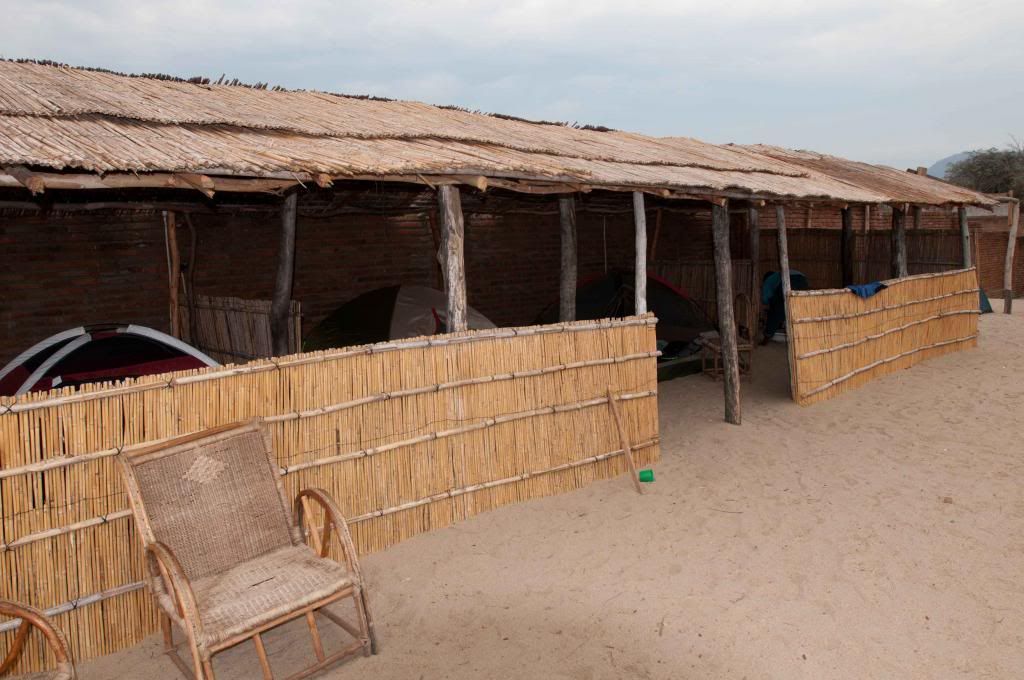 I made a friend shortly after arriving - I could easily have brought her back home with me! The pallaver with quarantine would have been too much trouble though!
I thought that these guys were using mosquito nets for fishing - but I was later advised that they just use these fine mesh nets for everything. The problem is that if the fry are caught (and discarded on the beach) then there will be no bigger fish coming through.
Anyway - when we got into the water the vis wasn't great - managed to see a few interesting things including these Tilapia rendalli - the only non mouthbrooding cichlid in the lake with a nest that they'd dug out
Here's a nice Placidochromis johnstoni - you can see all the bits in the water - its like taking photographs in a snowstorm.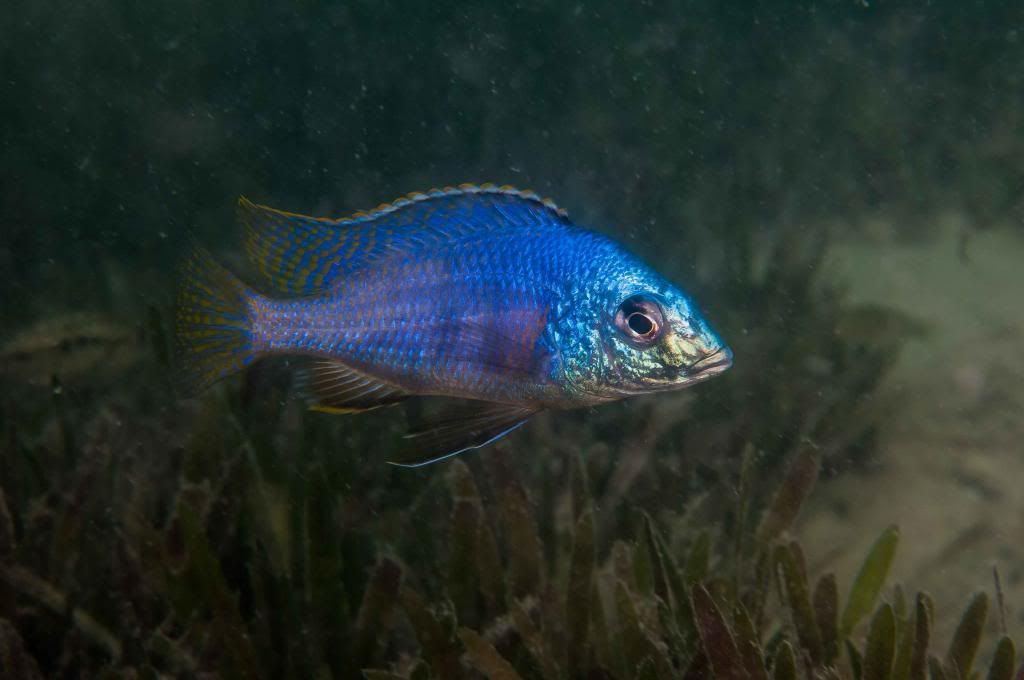 The highlight of the dive here at the beach for me was this Protomelas similis
Happy to have seen a rival off!
Nimbochromis polystigma mom with the kids
As is usual with me, not quite sure which mbuna this is - but the red top is nice!