This island is occupied by fishermen - we make sure to dive on the non latrine end of the island - especially as I have a habit of drinking pints of lake water while I'm diving, much to everyone's horror! - but the water away from urban centres is generally very clean and despite the hardness is very low in electrolytes and tastes sweet and fresh . Divers get dehydrated in tropical climes and this is a major contributor to DCI (decompression illness) - especially when diving repetitively throughout the week and the nitrogen load in the body builds. Of course when diving in salt or brackish water you have to make sure you drink plenty of fluids beforehand - neither divers nor Malawi Cichlids appreciate drinking salt water!
This is the diving side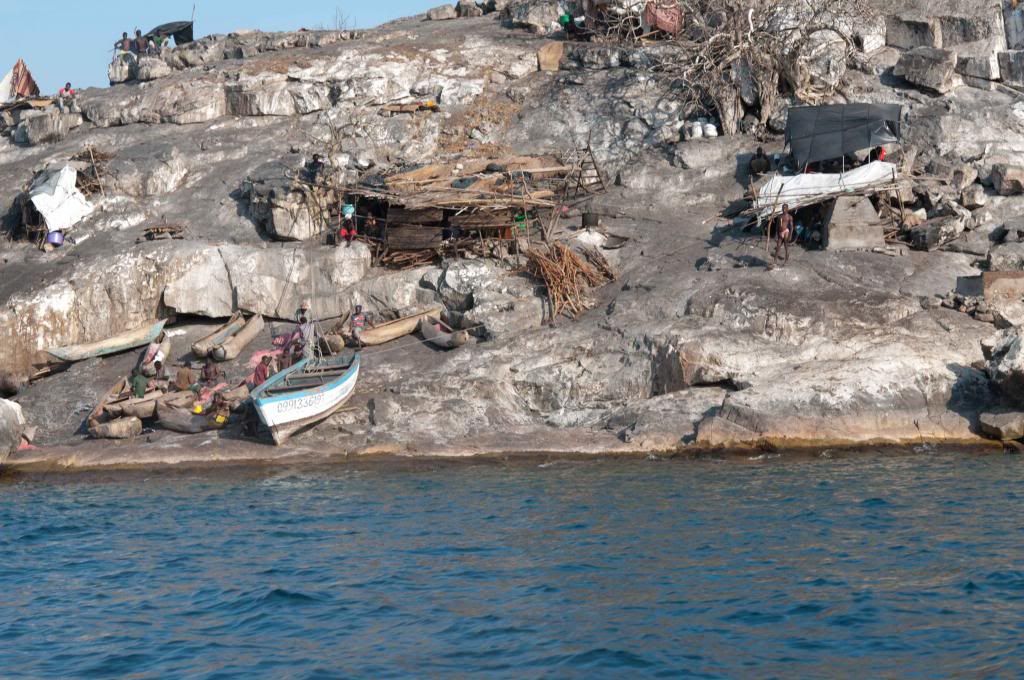 and this is the backside where we don't dive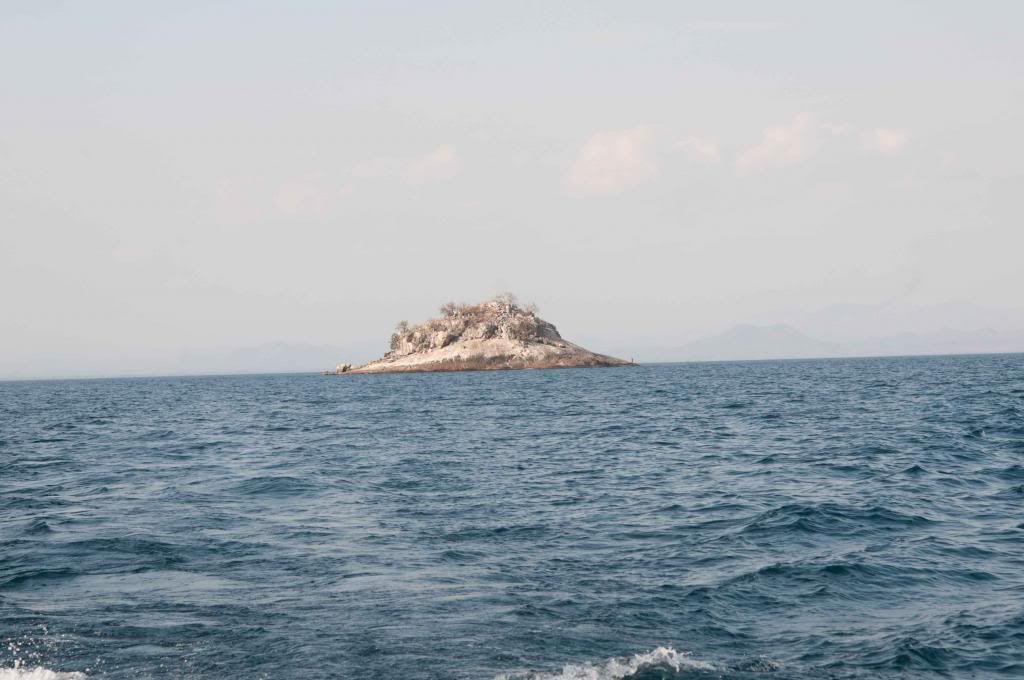 Lots of fish to see here but of course, as at every location, there is one fish that stands out. Usually it's a hap or peacock (my favourites) but here there is a very beautiful mbuna here - and this is it. Pseudotrpheus flavus. Choolate and gold!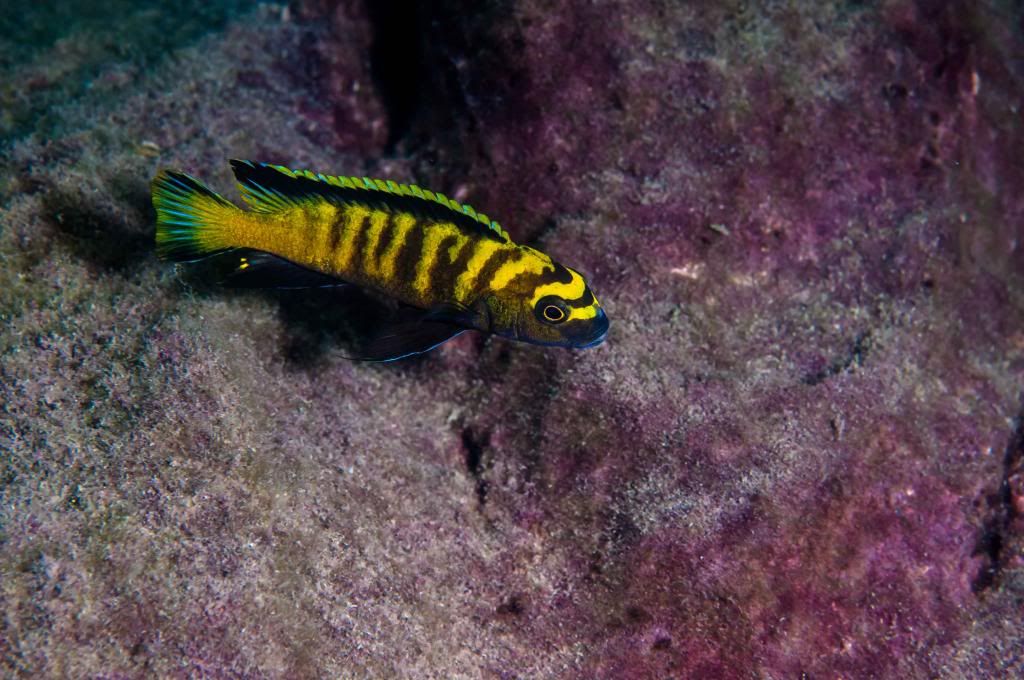 The red rocks and green Aufwuchs (algae) look stunnning next to the blues and yellows of the fishes.
not sure what species this melanochromis is but it was gorgeous
Maylandia zebra
Melanochromis heterotaenia
Another Melanochromis I'm unsure of - this was a monster and fast moving - be like having Mike Tyson in your tank!
er...think this is Copadichromis insularis
VC10 'mloto' female
curious zebra - came to say hello