I saw a few Serranochromis robustus while diving on the Eastern shoreline. Its quite exciting to see such big fish = reminded me of Napoleon wrasse in the Red Sea.
The biggest mbuna generally are the Petrotilapias. Here's a nice specimen
L trewavasae
A nice male auratus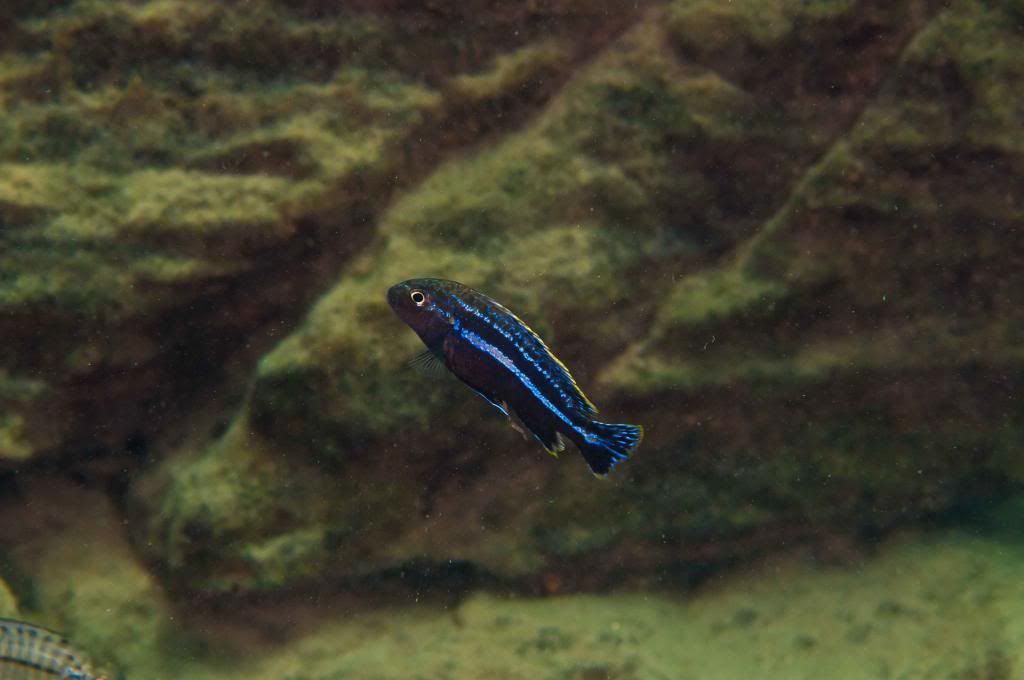 shoal of female rostratus
Come and have a go if you think you're hard enough! (I wasn't)
Er...dunno what this is - female Melanochromis of some description I suspect
cobalt blue zebra
As with most locations, there's always one special fish and the variant of P.ornatus at Nurungu has to be one of the most beautiful fish in the lake.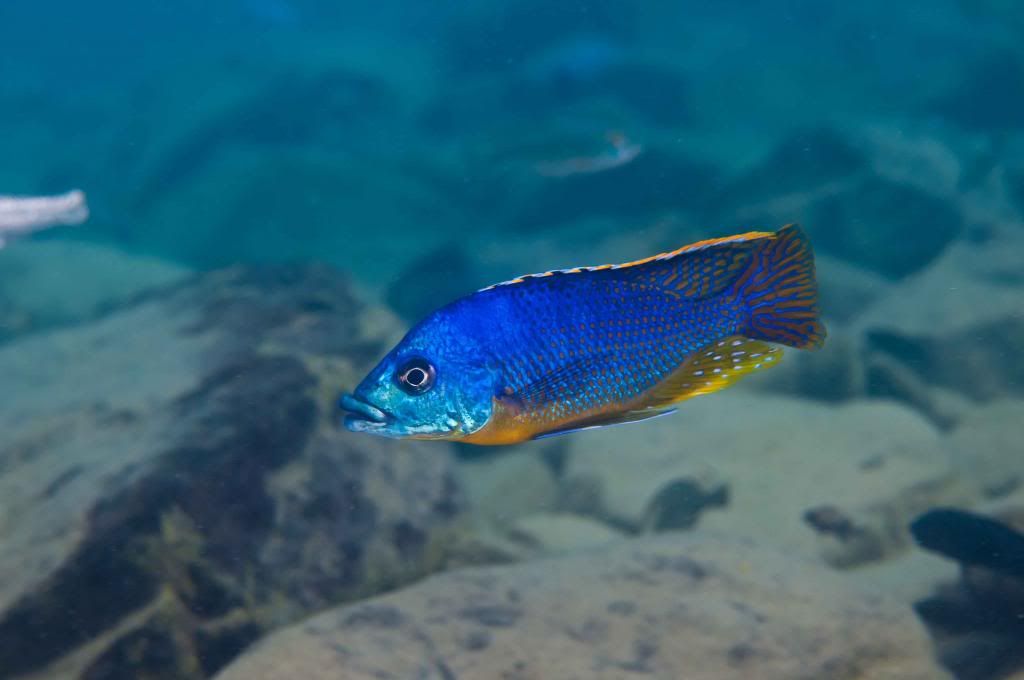 Here's a better shot - dunno why these aren't more popular