Its been a while since I put up any pics from the lake
Luanda was a shallowish dive in the south of the lake - didn't expect much and at the start of the dive there were some beautiful buy not outstanding mbuna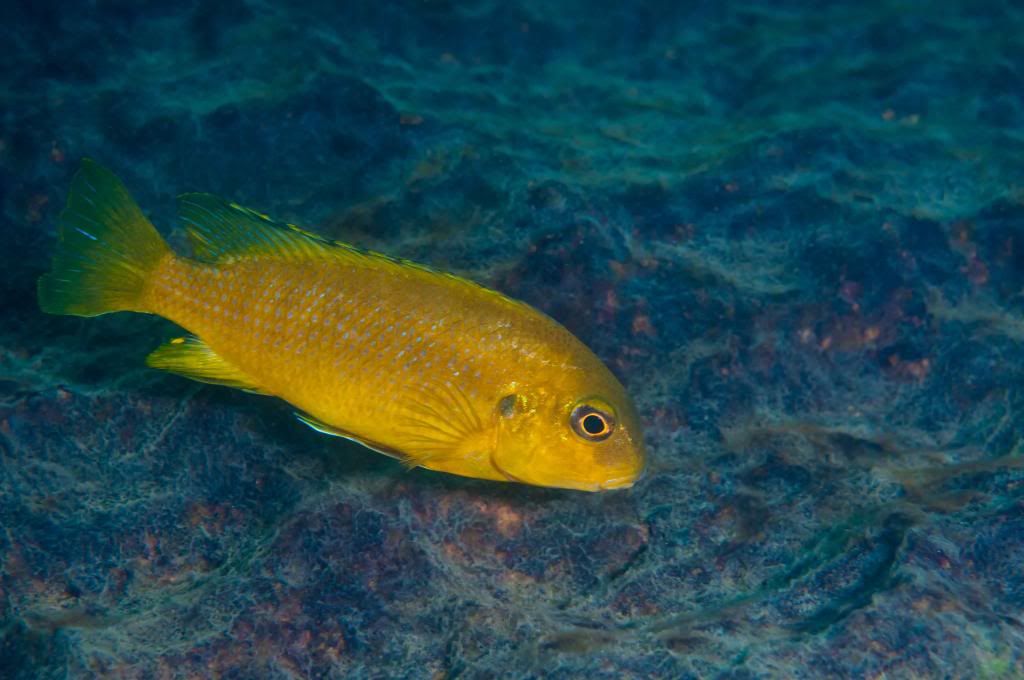 Look at the dark substrate of the rocks. Its like a plum slate with an algae covering. Works really well with the bright yellow of the tropheops
Here's an elongatus type tropheops. Never saw any bigger than this - dunno why they're not more popular
Free swimming were lots of yellow fin borleyi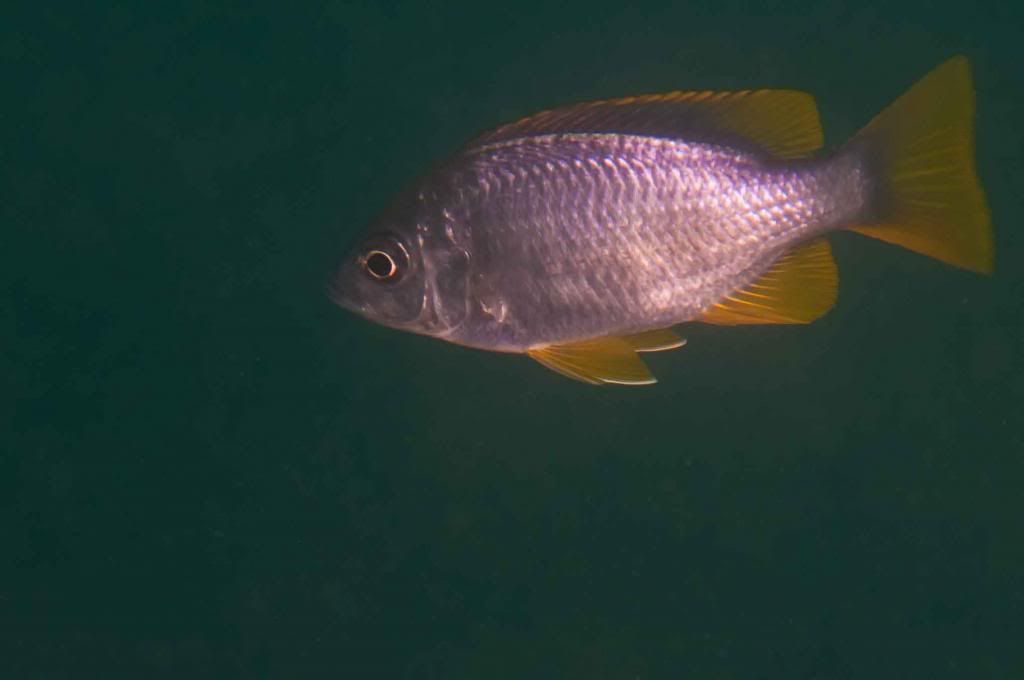 but......once I dropped down of the rocks onto the lake floor.......I was approached by one of my very favourite fishes Sciaenochromis fryeri
The first time I'd gotten close to one in the lake......it was one of those moments!
He stayed with me for about 5 minutes of pure magic. I think thats a female behind him on this second shot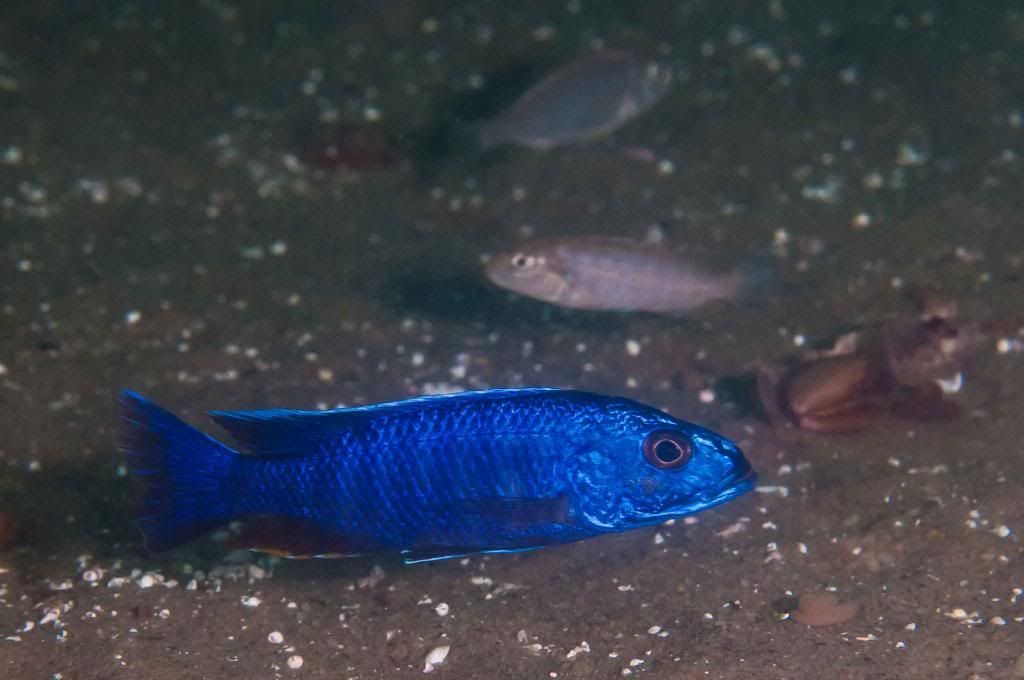 Then came a real classy looking zebra - in great condition!
Many people love this mbuna - barlowi
crabro - notice the sand littered with the shells of small snails (probably eaten). I'm thinking of putting play sand into the new show tank I'm planning (having finally got rid of my daughters old piano). Any comments on play sand?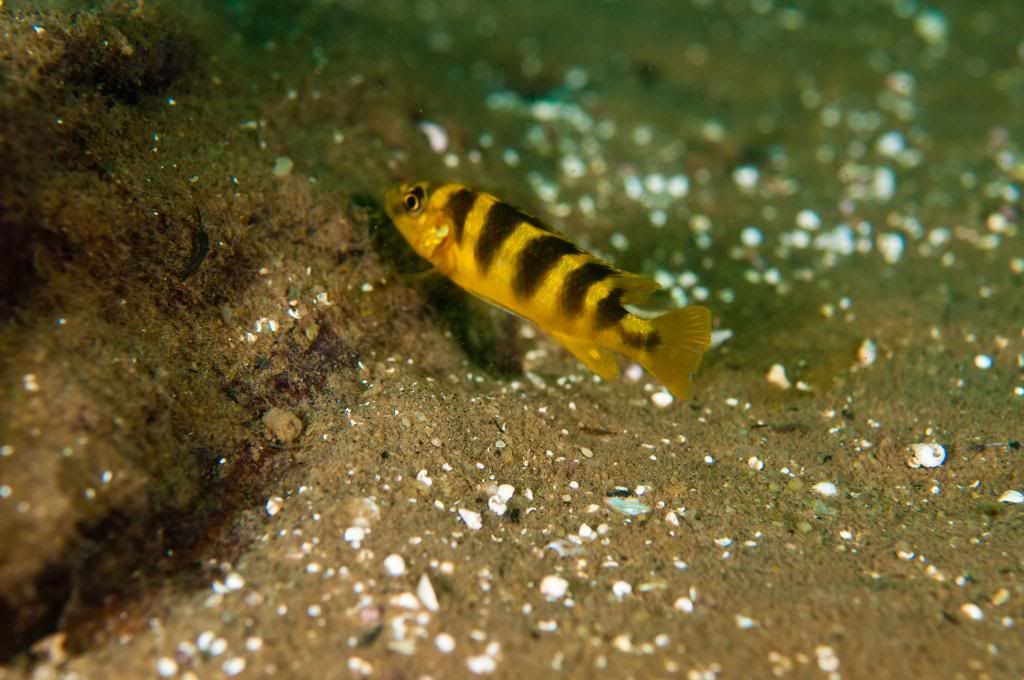 chitinde type Aulanocara - not overly popular with aquarists but all peacocks are great awuarium fish!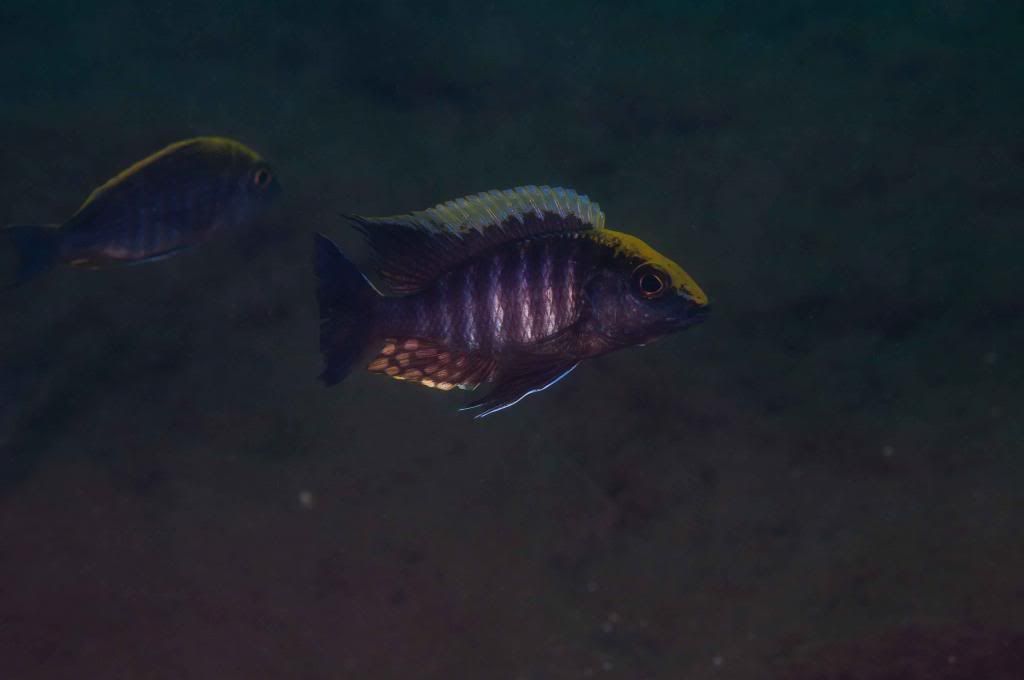 Finally - a fairly common Melanochromis in the lake. Who will be first on the forum to correctly identify it?